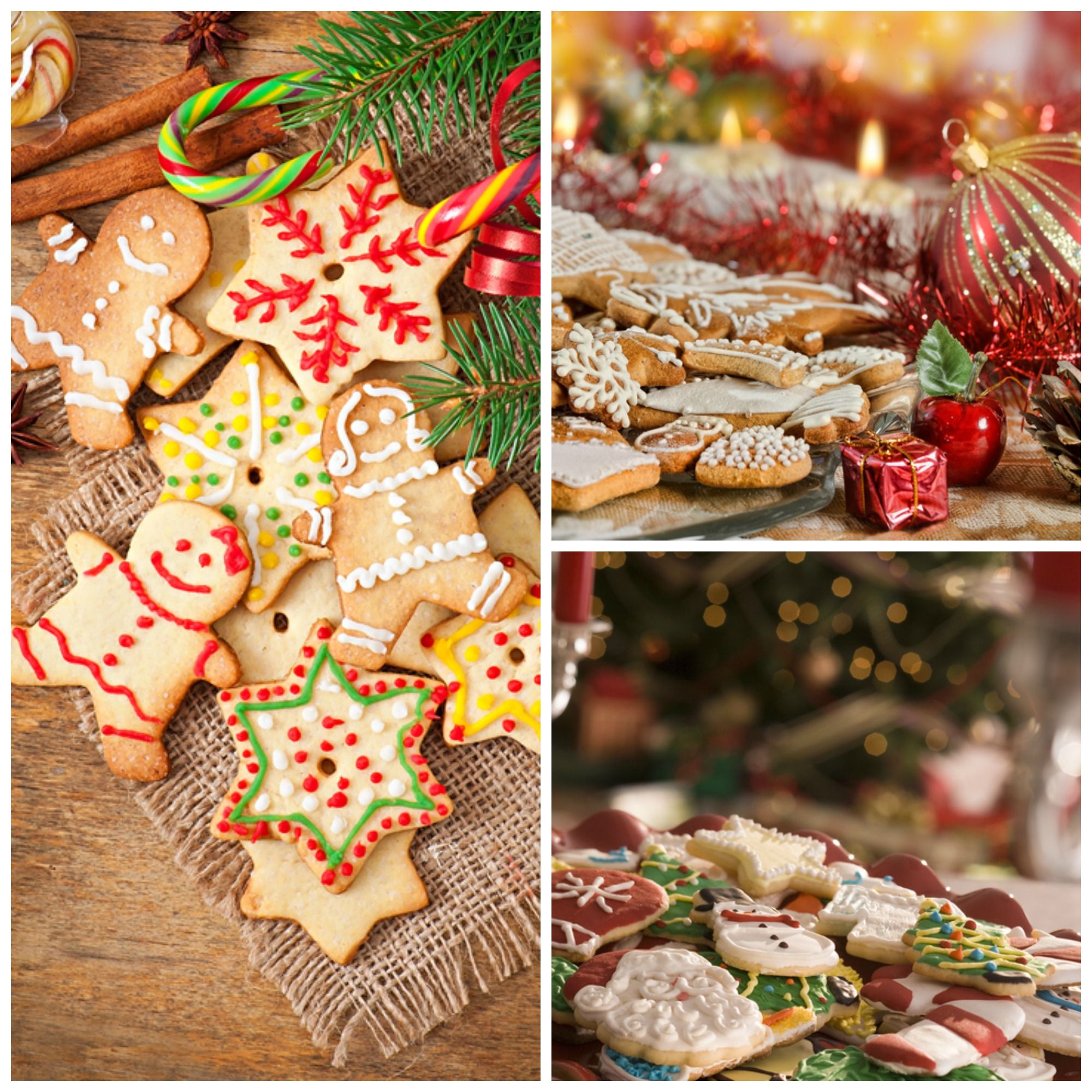 There are many different holiday cookies that are popular around the world. Some of the most well-known include gingerbread cookies from Germany, which are often decorated with icing and candies to make colorful and festive designs. In Mexico, a type of cookie called "polvorones" is traditionally made during the holiday season. These cookies are made with ground almonds, sugar, and butter, and are often flavored with spices like cinnamon and vanilla. In the United States, sugar cookies are a popular holiday treat. These cookies are often decorated with frosting and sprinkles in festive colors. Popular holiday cookies in the United States include gingerbread men and sugar cookies. While you really can't go wrong with these options, there are a lot of other cookies you can make if you are wanting to try something different. The following cookies are commonly made in other countries and may even inspire a little cookie inspiration in your own household.
Pepparkakor, Sweden
Similar to gingersnaps, these cookies are thinner and loaded with more spices. They often are heart-shaped, but it's not uncommon to see other shapes including animals. The swedes have a custom of putting a pepparkakor in the palm of their hand, tapping it with a finger and then making a wish. If the cookie breaks up into 3 different pieces then supposedly the wish will come true.
ANZAC Biscuits, Australia
Made to celebrate ANZAC Day, these sweet cookies have an interesting origin. They were first made by women during WWI who sent them to men fighting in the war. These cookies are unique because they don't contain eggs. This is because eggs were scarce during that time and not using eggs also helped preserve the cookies for their long journey abroad.
Russian Tea Cakes, Russia
This cookie contains a lot of different ingredients found in other cookies including nuts, flour, sugar and butter. Also known as hazelnut cookies, they are similar to Italian Wedding Cookies and have been popular in Russia for centuries.
Pfeffernüsse, Belgium
Sometimes called pepper nuts, they don't contain any actual nuts, but are of a similar size. They have a spicy/peppery taste thanks to the cardamom, allspice and ginger that is used in making this cookie.
Struffoli, Italy
These deep fried, small dough balls are crunchy on the outside, yet soft on the inside. They often have an orange or lemon flavor to them.
Pizzelle, Italy
In Italy, a type of cookie called "pizzelle" is popular during the holiday season. These cookies are made with anise extract and are often shaped into intricate patterns using a special pizzelle iron
Melomakarona, Greece
Shaped like eggs, these cookies are dunked in honey and then topped with cinnamon and crushed nuts. The name of the cookie is a little odd as "meli" means honey, but "makarona" means a type of macaroni that is served at a funeral.
Florentines, France
Sometimes referred to as Almond Lace Cookies, they look similar to lace. They contain almonds and oats and were thought to have originated in the 17th century.
Speculaas, The Netherlands
These thin cookies are crunchy and have an image imprinted directly on them. The first cookies were stamped with a bishop of Myra named St. Nicholas.