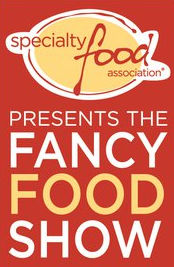 From June 28-30, New York City is in for a real treat, literally. The Summer Fancy Food Show New York is coming to area. There will be many vendors at the food show showcasing a variety of items. The show will be not only fun, but informative as well.
The Exhibits
There will be over 2,400 exhibits on site that will feature about 180,000 different products. These products will include things like sauces, snacks, dairy items, fruits and vegetables, pasta and dessert. Basically, if it's related to food it will probably be at the food show. There will also be a wide variety of organic and natural products as well. There's also an awards ceremony that honors those in the food industry that were nominated by members of the Specialty Food Association panel. It's considered to be one of the highest honors that those in this industry can receive.
Highlights
– More than 25,000 people from the food industry on hand
– A variety of new products will be displayed, with some of them available for purchase
– Plenty of opportunities to sample food and beverages from many different vendors
– Leader talks from industry experts to share some of their knowledge
– Networking events for those in the food industry to engage with one another
Tickets
Those attending the show will need to purchase a badge. Now until June 26, badges can be purchased for $45. From June 27-30 badges will cost $60. Badges can be purchased online currently, but as the event nears, badge registration may no longer be available.
The 61st annual Summer Fancy Food Show will certainly be a good time for chefs, connoisseurs and basically anyone who just likes to eat. Around 50,000 people are expected to be in attendance this year.