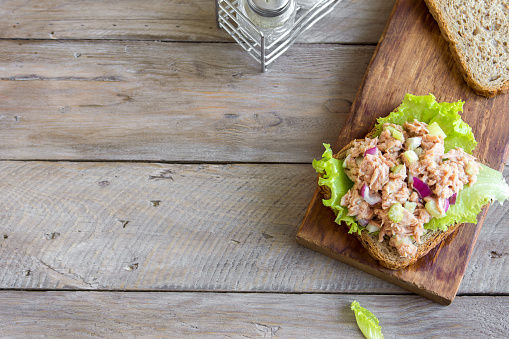 Remember Charlie the Tuna? He's back! The new StarKist Think Tuna campaign marks the return of Charlie the Tuna, StarKist's beloved icon, to the airwaves. Charlie first swam into the hearts of tuna fans in 1961, and he's been an important part of the StarKist story ever since. Today, Charlie is proud to play a supporting role in the Think Tuna campaign by delivering StarKist's message of taste and quality at the close of each television spot.
The Think Tuna online promotion, Tear Into Flavor & Win, which begins today at www.StarKist.com, will last for 60 days (through October 11, 2009) and allows consumers to discover smart and simple meal solutions using the StarKist Tuna Creations Pouches. Each virtual tear of the tuna pouch is a chance to win either a $500 cash prize (1 per day) or a free StarKist Pouch coupon (100 per day). As a thank you from StarKist, all players will also receive fresh meal ideas and a 50-cent coupon while supplies last.
"With the Think Tuna campaign, we are encouraging consumers to think about tuna's versatility. StarKist.com will feature dozens of new, flavorful recipes that incorporate tuna in refreshing, on-trend ways. From Bolder Burgers made with Herb and Garlic Tuna Creations to Tangy-er Tacos made with Lemon Pepper Tuna Creations((R)), Think Tuna is about getting consumers truly excited about tuna again – and thinking beyond the tuna sandwich."
To enter the Think Tuna online promotional sweepstakes, please visit: http://www.starkist.com/Pouch/Promotions.html. For more information about StarKist, please visit: www.StarKist.com.
About StarKist Company:
StarKist Co. is a leading producer, distributor and marketer of shelf-stable and frozen seafood products in the United States. A category leader in innovation, StarKist was the first brand to introduce the StarKist Flavor Fresh Pouch((R)); StarKist Tuna Creations((R)), a line of lightly marinated tuna; and, a dolphin-safe policy. As America's favorite tuna, StarKist represents a 65-year tradition of quality, innovation and consumer trust and is well known for its charismatic brand icon, Charlie((R)) the Tuna, who swam into the hearts of tuna fans in 1961 and is still a fan favorite today. For more information on the Company, visit www.starkist.com. StarKist Co. is a wholly owned subsidiary of the Dongwon Group.