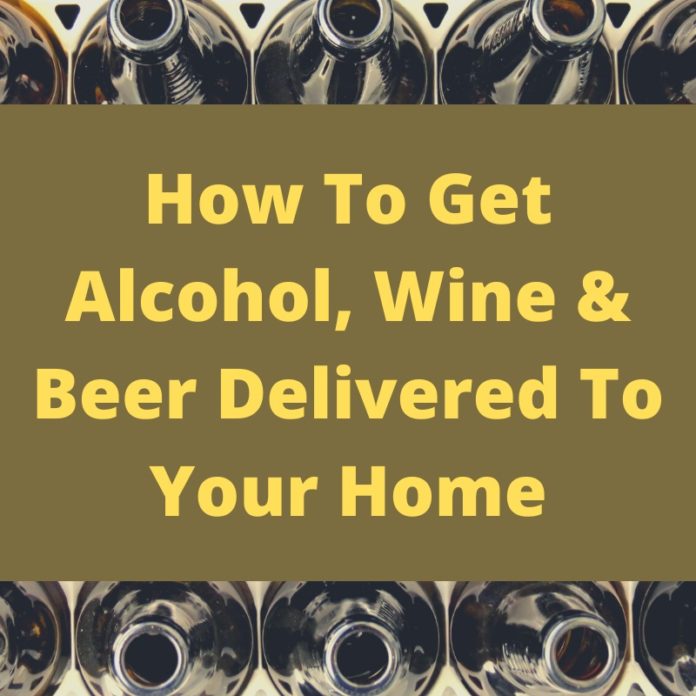 Thanks to the wonders of modern technology, you can now have an entire liquor store at your fingertips.
If you are in need of a beverage during these pandemic times, Drizly has you covered. The delivery service partners with local liquor stores to get your order to you in under an hour if you live in one the markets they currently serve.
Haus specializes in a select few aperitif beverages with a refreshing taste and a lighter alcohol content. You can order the bottles individually or subscribe to a monthly membership.
Helen's Wines is a winner for the natural wine junkie is now online. The store, which is part of the popular restaurant Jon & Vinny's, ships natural wine nationwide. They focus on naturally-driven and organically farmed labels, small production vineyards, wine makers with integrity, lower intervention élevage, and dynamic thoughtful wines.
Minibar Delivery wins "Best for the Cocktail Artist". Like Drizly, Minibar Delivery partners with liquor stores near you to ensure speedy delivery. Look into their cocktail recipes, an Event Planner feature. It helps you calculate how much alcohol you will need for agroup when social distancing is no longer an issue and you can book a bartender for your event.
Empathy Wines will make your choice in wines easier. They offer three expertly-crafted options: red, white and rosé. Get one of each if you can not choose and sign up for their Club Empathy, where you can get wines shipped to your door every month.
Saucy is best for the "city dweller". They will deliver any alcohol within 30 minutes in any major city. With a wide range of options, from wine to beer to hard alcohol, Saucy guarantees speedy delivery.
Usual Wines is a direct-to-consumer wine company that sells their product by the glass. All of their wine is made from high quality, small lot, sustainably farmed vineyards.
Winc will customize wine delivery to your taste. They ask customers a series of questions, ranging from how you like your coffee to your opinions on salt, and then guide you towards wine options they think you will enjoy. You can then rate each bottle so the site will learn your tastes.
Reserve Bar is for the high roller that will not settle for ordinary liquor. They offer rare finds to upgrade your bar cart. From the newest releases to limited edition mixtures and bottles to rare and unusual options, this site will please any alcohol connoisseur. Custom engrave your purchase for an exclusive bottle just for you.
Postmates is perfect if you know exactly where you want to purchase your liquor. This food and beverage giant has a wide range of options across the country, so you can virtually visit your favorite liquor store from the comfort of your home.
Instacart, the same site you use for groceries, will deliver your alcohol, as well.
Shipt is the company that delivers groceries and goods from major and neighborhood stores. They also for ABC Liquors. No request is too small for Shipt.
Enjoy the 'winer' things in life with these delivery options!
Showing Appreciation: Free Things for Healthcare Workers and First Responders