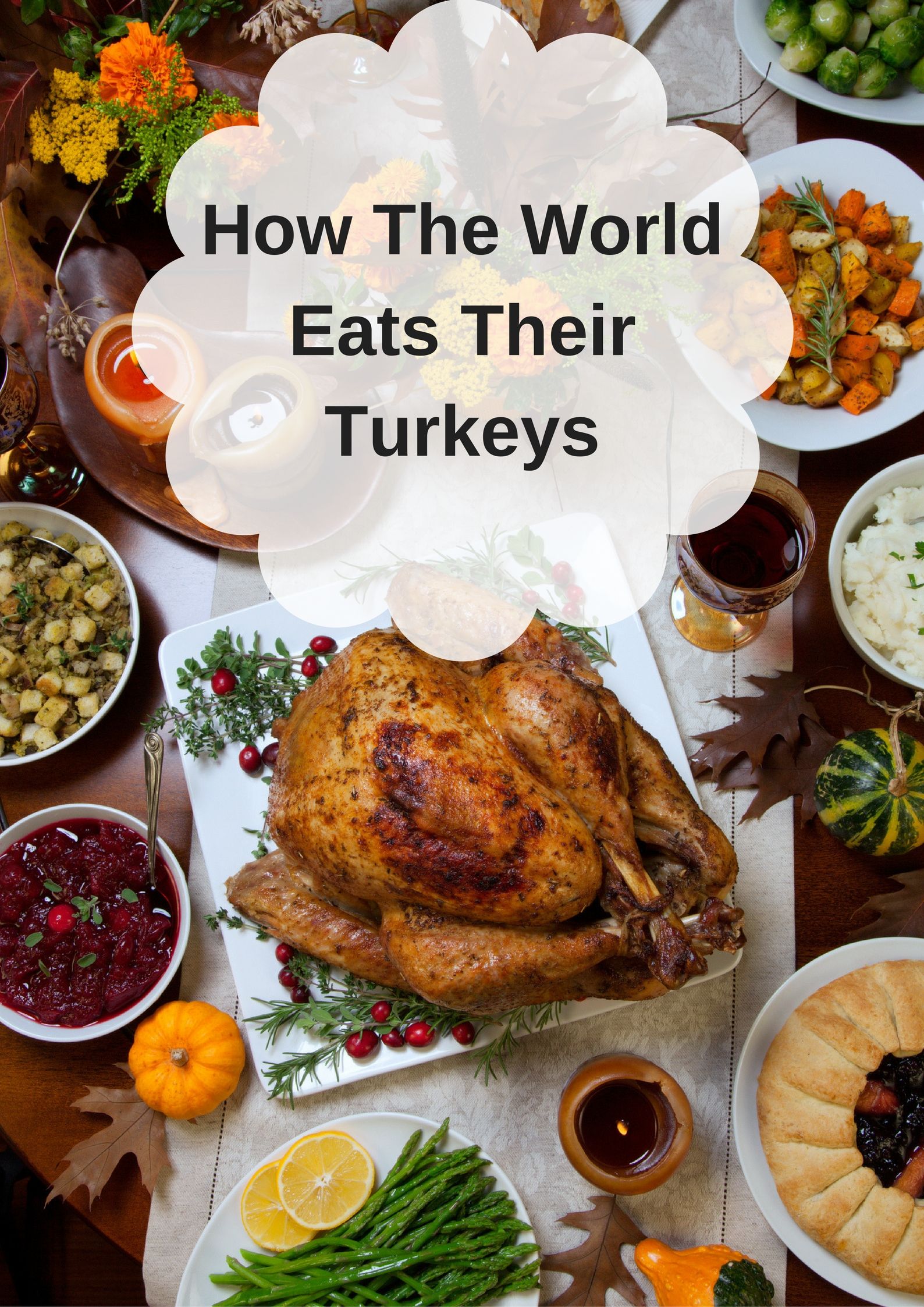 For many of us, we just place our turkeys in the oven with a few spices and just leave it at that. In other countries they tend to cook their turkeys very different. If you are interested in a new recipe or are just curious about turkeys, check out how other countries eat their birds.
Asia
If you like turkeys that are spicy, then this recipe is definitely for you. In Asia they stuff their turkeys with ginger slices and lemongrass among other things. Then they mix together mayonnaise, sriracha Chile sauce and ginger powder and rub it all over the bird. The result is a very flavorful turkey that has a kick to it.
Greece
The Greek like to make split roasted turkeys. This way of cooking a turkey allows for it to have a smokiness that's unforgettable. To split roast a turkey you will first need to remove the turkey's backbone using a very sharp knife. After doing so, flip the bird over and press down as hard as you can to flatten the breast. Put the turkey in the pan, breast side up and add spices like coriander seed, dry mint, lemon juice, garlic and thyme. To make the turkey golden brown, sprinkle some extra virgin olive oil over the top of it.
India
For those that eat turkey in India, they tend to use a whole host of ingredients. They often start out with yogurt, red pepper powder and garlic paste. After they combine those ingredients together they rub it on the turkey. Then they mix together a wide variety of other spices and ingredients like onion paste, turmeric and cinnamon and put it on the turkey as well before they put it into the oven. The end result isn't a spicy bird, but a flavorful one.
Peru
In Peru, turkeys are grilled instead of roasted. Peruvians wait until the charcoals are nice and hot before they put their turkey on the grill. While they wait they prepare it with things like lemon zest, paprika and oregano. The thing that really makes it different though is the duck fat that is used. The fat is mixed with butter and formed into ball shapes. Then it is placed under the turkey breast and tied. This helps to hold in the flavor and make the turkey moist despite it being on the grill for hours.
Other posts that may interest you:
How The World Celebrates Thanksgiving