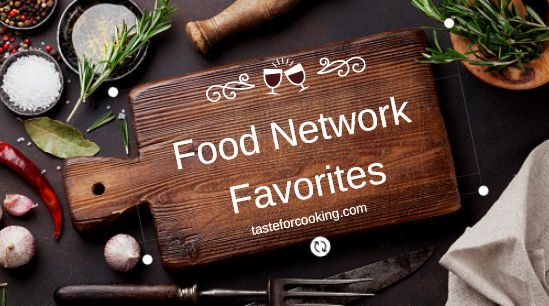 The Next Food Network Star Season 5 premiered on June 7th.  Some of this is old news for those of you that have been following the show, but our blog is new as well, and we want to talk about one of our favorite cooking competitions.
Not only is the grand prize an amazing opportunity…a chance to star in their own tv show on the Food Network, but along the way, the contestants compete for featured recipes in Good Housekeeping, Esquire and other popular publications. Even those that don't win, the longer they appear on the show and can win challenges, the better opportunity to publish cook books and other ventures. The past two season have left fans split in whether or not the best contestant won. Will this season be the same?
This season introduced the following 10 finalists: Brett August from Washington Heights, New York; Katie Cavuto from Philadelphia, Pennsylvania;, Melissa d'Arabian from Keller, Texas; Teddy Folkman from Alexandria, Virginia; Eddie Gilbert from Manhattan Beach, California; Jen Isham from Orlando, Florida; Debbie Lee from West Hollywood, California; Jamika Pessoa from Atlanta, Georgia; Michael Proietti from New York, New York; and Jeffrey Saad from Los Angeles, California.
The challenges this season will include catering a party for a roomful of Food Network stars, impressing the "Barefoot Contessa" herself in the Hamptons, and preparing a comforting meal for returning soldiers on the Intrepid Sea, Air, and Space Museum.  Down the line, The Next Food Network Star will also fly to Miami for the first time where the finalists must survive a beachside wood-grilling challenge for Red Lobster and create a delicious dinner a movie screening.
"A whole career is at stake," Food Network star Bobby Flay said. "It's like Disney World. There are so many things now that revolve around food."
Guy Fieri has been the most successful winner of the Next Food Network Star (Season 2,) with shows including Guy's Big Bite, Diners Drive-Ins & Dives, Ultimate Recipe Showdown, and the most recent  Guy Off the Hook.
The shows airs Sunday nights at 9 p.m. Check back Monday morning at 9am/8c for all the behind-the-scenes action from Sunday's dramatic episodes.