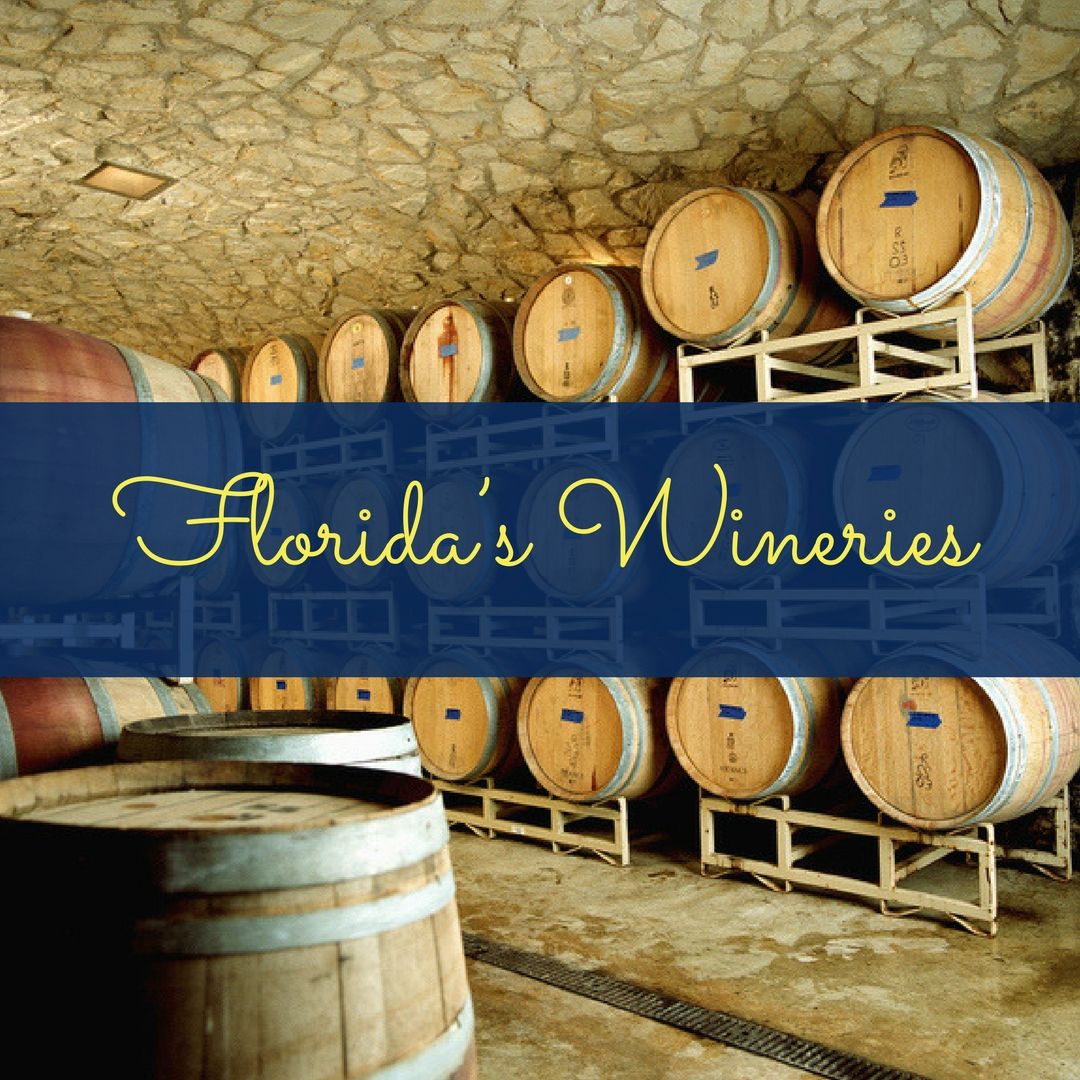 Wine has been made for centuries. Many individuals have gone through great lengths in order to try to produce the best wine. However, what they often find is that it really all comes down to the grapes. When you think of wine, Napa or Sonoma probably come to mind, but the first American wine was actually created in Florida by the Spanish settlers. Today, winemaking continues in the Sunshine State with the use of the muscadine grapes and other ingredients. In addition to visiting the beach or an amusement park when you are in Florida, consider visiting one of these wineries as well.
Henscratch Farms Vineyard & Winery In Lake Placid
Just because you go to a winery it doesn't mean you have to leave the kids at home. Henscratch Farms has activities that the whole family can enjoy. In addition to the wine for the grownups there are seasonal activities such as a grape stomping competition and opportunities to pick fruit and take it home.
Lakeridge Winery And Vineyards In Clermont
This is by far the busiest winery in Florida. Visitors can take part in a tour or a wine tasting at the horseshoe shaped bar. Onsite there are 12 different wines that are produced here with none of them being fruit-based. For those tourists looking to save some money this is a great place to go as both the tours and tasting are free.
Rosa Fiorelli Winery In Bradenton
Visitors not only can enjoy muscadine wine at this winery, but they can take in the view as well. Rosa Fiorelli is located in a barn and has acres upon acres of vineyards onsite. This allows visitors to get a scenic view while enjoying their sweet wine.
Schnebly Redland's Winery In Miami
Many people are surprised when they learn that even Miami has a winery. Schnebly is a true paradise for wine lovers. It features a waterfall, tasting tables and tiki huts. Instead of using grapes in their wines they use exotic fruits like lychees and mangoes. Schnebly is known for their specialty wines. There are onsite tastings offered each day.
The Gilded Grape Winery In Punta Gorda
This "winery" is very different than other wine producers in Florida. It's actually located in a storefront and offers visitors the opportunity to make wine themselves. Wines here don't use ingredients from Florida as the fruit juices used in the production of each wine is imported from other states, mostly from California. What this means is that visitors have a lot of options when it comes to creating a specialty wine. For those that opt to become a mixologist and concoct their own creation, they will need to wait two months for it to ferment. Fortunately there are some ready made wines available here for those who don't want to wait for something tasty to drink.