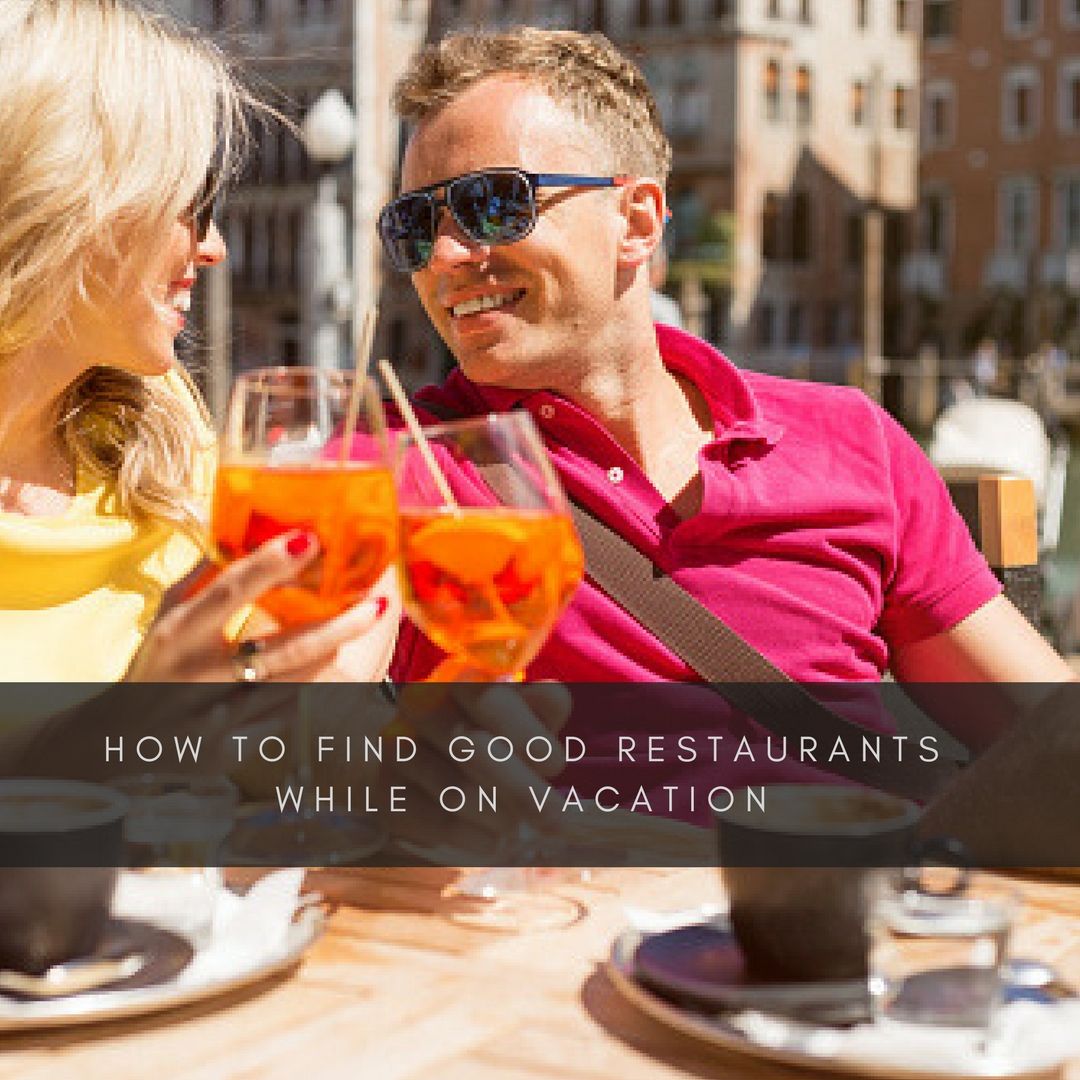 When you are traveling you will find yourself faced with some difficult food related decisions. Where to find a good restaurant, which one to go to and what cuisine to try. Eating a bad meal can ruin your vacation, especially if you get sick from it! Fortunately, there are some ways to find good restaurants while you are on vacation.
Research Is Your Friend
Before you leave for vacation, research restaurants at your destination. It can be challenging sifting through numerous reviews and restaurants, but it will be worth it so that you can narrow down your options. Really take your time to read a lot of reviews so that you can find out what diners liked or didn't like about a particular restaurant you are interested in. Pay close attention to not only the quality of the food, but the cost and the difficulty of getting to the location as well. Local blogs or city guides also can be very helpful when it comes to finding a good restaurant. Many of them will highlight those hidden gems that have great food and service, but may not be very well known.
Ask Around
Your friends and family members may be a wealth of information when it comes to restaurants at your vacation destination. A quick post on your social media pages that asks for recommendations may leave you with many different options. Just make sure that for each recommendation or each restaurant you are told to stay away from that you delve in further to find out what they liked or didn't like. It's important to remember that you probably have different expectations than your friends or family members do so you need to take that into account.
Talk To Others At Your Destination
Once you are at your destination, you can get firsthand restaurant experiences from the locals. The staff at your hotel is a good place to start. Even if they haven't personally eaten at a restaurant that you are interested in, they can tell you what other hotel guests have thought of it. You should also strike up a conversation with the locals and ask for their opinion. They are usually more than willing to offer you a few suggestions.
Utilize An App
There may be times where you aren't near any of the restaurants that were recommended, but you are hungry! Utilize an app to try to find a good restaurant to eat at. Many of these apps allow you to sort restaurants by distance from you, cuisine offered and rating given by other diners. Popular apps include Foodspotting, LocalEats and Urbanspoon.
Use Your Best Judgment
When you are at your destination, you can tell a lot about a restaurant just by walking by it. If it's completely empty even during normally busy times, like around lunch, there usually is a reason why no one is there. While you probably don't want to wait for a seat, a restaurant with full tables and a line to get into the door is a good thing. Also, check out the menu. Before committing to a restaurant, you need to make sure there's something there that you want to eat. If the options just look mediocre, go to another restaurant. You don't want to waste your money eating something that you didn't like.