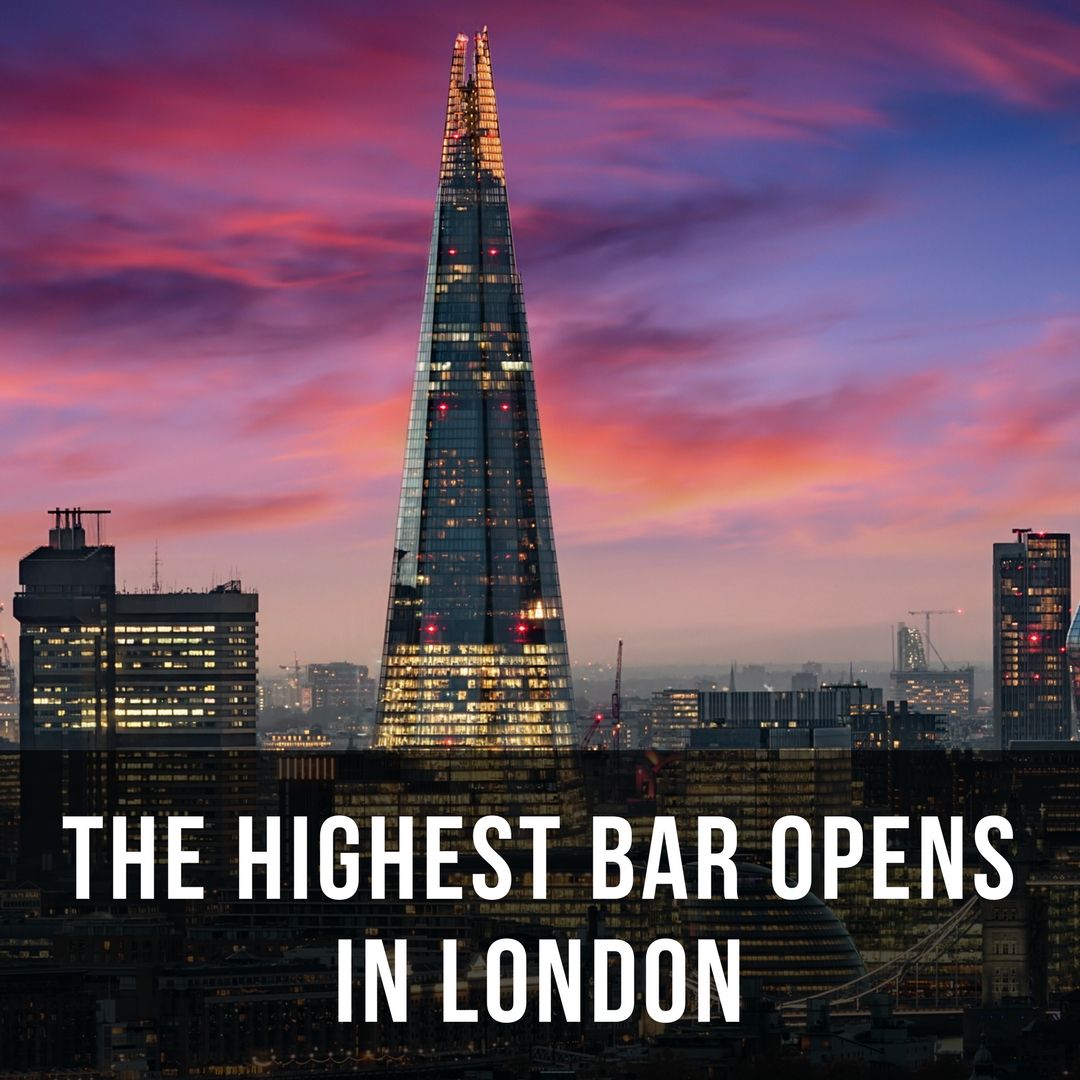 If you are visiting London you will now have the opportunity to get a bird's eye view of the city at the highest bar in London. The Shard just opened their new bar called the Shangri-La London. The bar is 52 floors above the street and has become a popular spot to stop and get a drink at since it has opened.
What You Can See
Visitors can get a peek at Big Ben, The Gherkin, The London Eye and St. Paul's Cathedral. The bar is an amazing place to visit at sunset as you will get to see these notable landmarks basked in the glow of the setting sun. Overall it creates a glittery orange affect that's picture worthy.
About The Bar
The bar was designed with minimal decoration. This was to keep the emphasize off of the décor and onto the views of the city. It consists of traditional Chinese architecture of wooden brackets that interlock as well as burgundy leather chairs, a marble bar and bronze lamps. The décor creates a very inviting atmosphere
What To Get
The Shangri-La London has a very personable element for its guests. The bar's supervisor, William Yarney, is well versed in mixology and often refers to himself as a walking menu. He's known for matching drinks to his customer's personalities. The head mixologist, Henning Neufield, is famous for his 8 signature cocktails. Some of the most popular drink choices at The Shangri-La London include The Big Smoke and The Black and Blue Swizzle.
Location
The Shanri-La London is located on the 52nd floor of the Shard at 31st Thomas Street. Reservations are required as there is a maximum occupancy of 90 people and the bar tends to fill up pretty quickly. It's open Monday through Saturday from 5 p.m. until 2 a.m. and on Sundays from 5 p.m. until midnight. Wednesday-Sunday there is a minimum spend policy of about $40.
The Shangri-La London is sure to become one of the most popular bars in the area. Not only does it have simple, inviting décor, but knowledgeable staff and an amazing view. For most people there's not really anything better than kicking back and enjoying a drink while getting an amazing view of London.