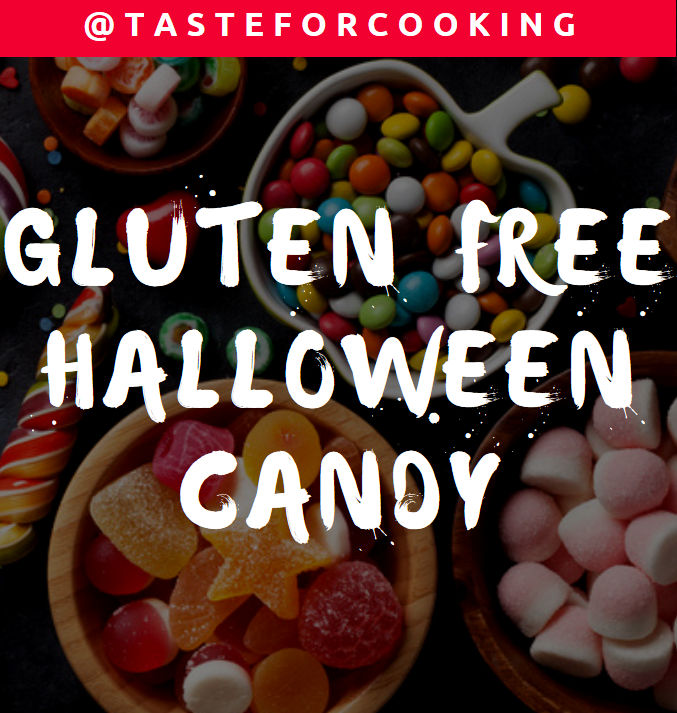 It's that time of year again to review Gluten Free Halloween candy options.  Please remember to use this only as a guide.  As with all food allergies and sensitivities, we strongly advised that you look at the label at all of the ingredients.
Gluten Free Candy from Mars:
Most M&M's are gluten free except for pretzel & crispy flavors, but also look for seasonal flavors which may contain traces of wheat such as mint.
Milky Way caramel or midnight bar (but not the original)
3 Musketeers
Snickers
Gluten Free Candy from Hershey's:
Mounds
Hershey's chocolate kisses – please note that these are for regular kisses & hugs. Some of the filled kisses such as caramel and vanilla creme are ok, but many of the other flavors or not.
Milk duds
Hershey's Milk Chocolate bar
Reese's Pieces (except for the egg shaped during Easter)
Heath Bar
Payday
York Peppermint Patties – All Except York Pieces Candy,  Sugar Free Peppermint Patties, York Minis, and York Shapes (5 oz.)
Nestle Gluten Free candy options:
Butterfinger Bars in fun size (bites, minis & cups are not considered gluten free)
Raisinets
Goobers
Baby Ruth (original & fun size)
Sweettarts
Wonka Pixy Stix
Other gluten free options include Tootsie rolls, Junior mints, Double Bubble, Tootsie pops, Charms blow pops, Sugar babies, Skittles, Starburst, Lifesavers, Bloody bones & skulls candy, Brach's lemon drops, Mike & Ike, Candy corn dots, cracker jacks, fruit roll up, now & later, pop rocks & jelly beans.
Other blogs that may interest you:
New Years Lucky Foods
New Years Lucky Foods Menu Ideas