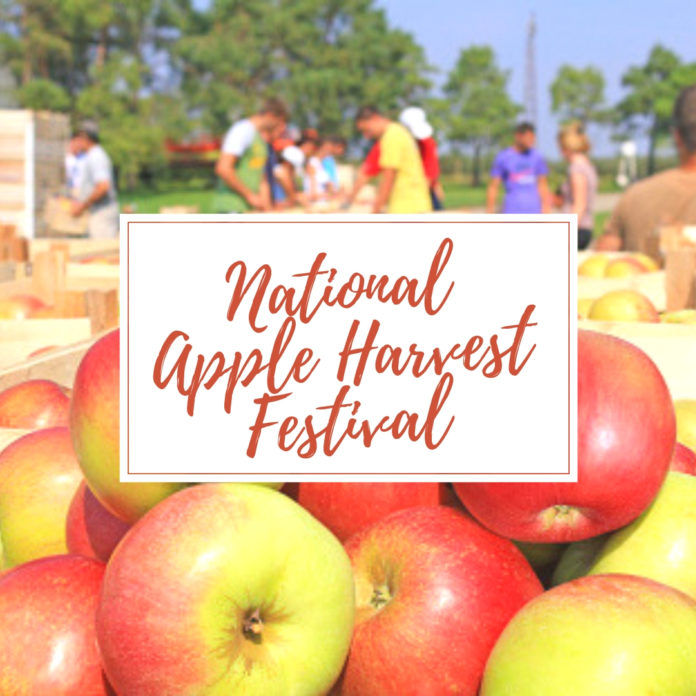 Apple lovers, there's a festival just for you. The National Apple Harvest Festival will be taking place in Biglerville, Pennsylvania once again. For more than 50 years individuals from all over the world have come to this festival to celebrate all things apple. This year it will be held October 6-7 and 13-14 from 8a.m. to 6 p.m. rain or shine.
Here's what you can do at this year's festival.
Food
One of the best parts about The Apple Festival is the food. There are so many different food stands here that many people come to the festival just to eat. There's kettle corn, barbeque type items and french fried sweet potatoes just to name a few. But, the real stars here are all of the apple dishes. These include apple jelly, apple pancakes with apple syrup, applesauce and candied apples.
Entertainment
You can find a variety of entertainment at this festival. What's nice about it is that it's all included in the admission price. There are numerous musical performances as well as plenty of contests. You can see everything from Native American dancers to apple pie eating contests. There will also be steam engines on display as well as antique farm equipment. Visitors can also watch chainsaw carving and scrapple making demonstrations.
For The Kids
This festival really caters towards kids and those with families. Kids will get to interact with animals in the petting zoo. They can go on an orchard tour with their parents and pick apples. There are also hay rides and pony rides and a few characters, such as Johnny Appleseed, will be making an appearance.
What really makes this festival unique is that the majority of the money made is put back into the community or donated to charity. So those that attend the National Apple Harvest Festival will know that the money that they are spending will be going to a good cause. Located only a couple of miles from Gettysburg and about 2 hours from Washington D.C. the National Apple Harvest Festival will no doubt bring in thousands of visitors from the surrounding areas this year who want to spend some time outdoors and to indulge in their love of apples. Tickets are only $10 for those ages 12 and up and $9 for individuals that are 60 years of age or older. Admission for children under 12 is free.
Fall Foliage tours are a great way to enjoy the changing of the leaves and apple and pumpkin harvests in New England.