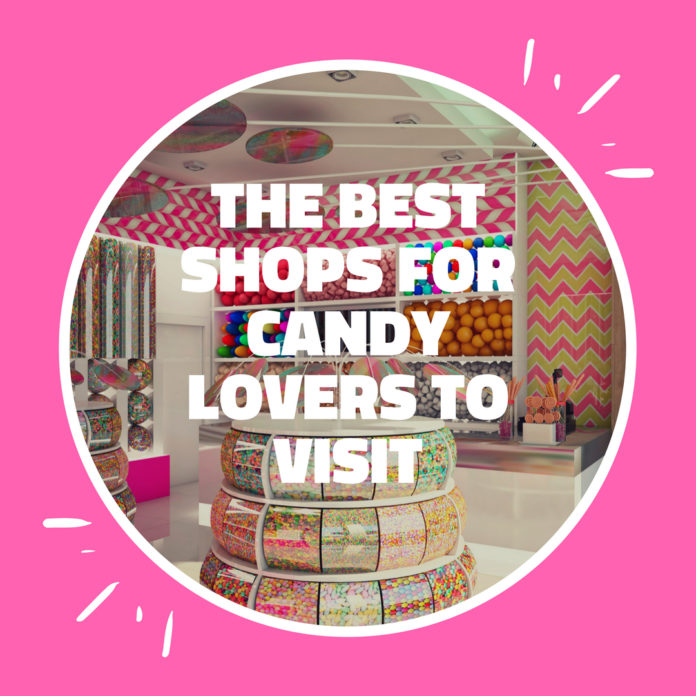 Just because you going on vacation it doesn't mean your cravings for sweets will end. It isn't a bad thing to eat something to satisfy your sweet tooth every now and then! Are you a candy lover? If so, visit one of these shops below.
Confiscerie Temmerman In Belgium
This shop has been in the family for 8 generations! You know any shop that's been around this long must be doing something right. A big hit here are the cuberdons. They have a raspberry flavor and are slow cooked at 131 degrees Fahrenheit for five days. Temmerman is also known for a wide variety of other chocolate treats as well.
Zeno's In Daytona Beach
You can find the most famous taffy in the world at Zeno's in Daytona Beach. They offer over 90 different flavors and you can even sample a piece. They have flavors like Rainbow Sherbet and Cookies and Cream. They also sell amazing fudge, brittle and SeaFoam.  It's also conveniently located steps away from the beach which makes it the perfect place to visit to satisfy your sweet tooth after spending the day sunning yourself.
Fouquet In Paris, France
The city of love is known for a lot of things, including Fouquet. It has an amazing selection including chocolate and candied fruits. Everything in the shop looks incredible as they take their time not only making the candies and chocolates, but packaging them as well. Not sure what to try? Go for the dragees or the croquants. You won't be disappointed!
Sweet Heart In Norway
Located in a red wooden house, you can find almost anything you are craving here. From the salted licorice to the many kinds of chocolate, the offerings at Sweet Heart won't disappoint. They also sell ice cream, coffee and tea so you can easily satisfy any kind of craving that you are having.
Shane Confectionery In Philadelphia
You won't find many candy shops that have been in existence longer than this one. Shane Confectionery first opened in 1863. Ownership has transferred numerous times since then, but the quality of the candy has stayed the same. This shop really feels like an old time candy store with vintage cabinets filled with candy and chocolate. Be sure to buy a Whirly Berley bar. It combines salted chocolate caramel and chocolate nougat and really tickles your taste buds. The current owners of this shop, the Berley brothers, also own an ice cream parlor a couple of doors down, Franklin Fountain, which is also worth checking out.
Katherine Anne Confections, Chicago
This show has focused been opened since 2006 and use locally sourced ingredients.  They offer seasonal flavors …over 175 limited editions throughout the year.