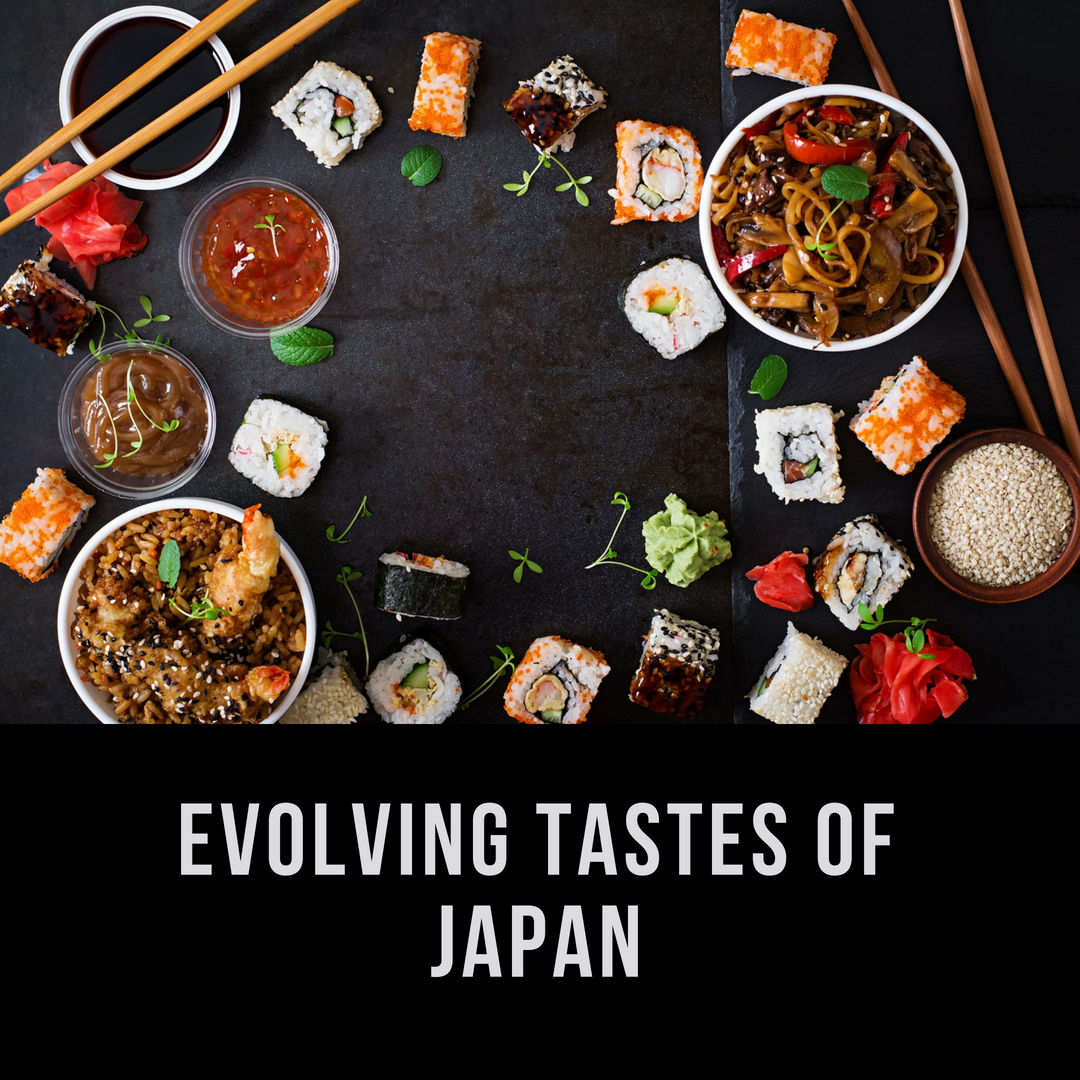 Japan's cuisine is often considered to be one of the world's finest. It was in Japan that umami was first identified, named and mastered. Known as the fifth taste, it is neither sweet, sour, bitter nor salty. Defying exact description, some call it, "earthy" or "brothy," like the warmth of a satisfying bowl of dashi, a soup made of dried seaweed and fish flakes. It's a perfect lens to understand the people and culture behind the food. While the rest of the world never noticed it, Japan felt it and celebrated this feeling – a soulfulness that is infused in every one of its plates.
It's by experiencing that taste of umami that you begin to understand the passion that Japanese culture has for its cuisine – and for its traditions. And it is only in Japan where epicureans can discover memorable and satisfying culinary experiences that are created through the country's seasonal changes, dedication to traditions and fusion of local flavors and world cuisine. This is a place where chefs ritually wake before dawn to find the freshest catch of the day at the Tsukiji Fish Market where ancient rituals are celebrated, where you are invited to a traditional Japanese tea ceremony and can learn the proper way to serve rich matcha (finely ground green tea) and delicate jewel-like wagashi (sweets).
With flavors from all around the world, Japan not only offers a rich epicurean culture, making it an eastern hotspot for culinary figures worldwide, it also boasts the most Michelin-starred restaurants in the world – 242 in Tokyo, 109 in Kyoto – more than Paris and New York. We recommend you have an unforgettable dinner at a Three-Star-Michelin restaurant like Kyoto-based Kikunoi Honten, known for its beautifully prepared kaiseki ryori of vegetables and fish dishes. For the more adventurous, indulge in the eight traditional courses of fugu (pufferfish) at acclaimed Three-Star-Michelin restaurant Usukifugu Yamada-ya in Tokyo. Or go the international route and choose from the wealth of celebrity chefs' tables from the likes of Joël Robuchon, Gordon Ramsay and Paul Bocuse.
For a more casual night, have an equally memorable meal at a local izakaya (gastropub) where locals often gather in a relaxed, convivial atmosphere to imbibe fresh sake, beer, and some of the best small plate dishes to be found, like buta kakuni, a stunning morsel of pork belly that is often slow-cooked over a few days to render out fat and intensify flavor. Wherever you go, the range of flavors, not to mention the range of cuisines you will find in Japan are extraordinary. Even within Japanese cuisine, every region has its own unique specialties, reflecting the influences of the local climates and seasons and their deep-rooted ties to tradition. From north to south, Japan produces a variety of world-class and affordable cuisine to enjoy year-round.
This is especially true in the springtime, when thousands of beautiful cherry blossom trees begin to bloom and spring harvests yield some of the most exquisite fresh ingredients: musk melons, sweet cabbage and crisp leafy greens. In Kyoto you can savor the city's fresh, handmade tofu, yudofu (boiled tofu) in the famed Nanzenji or Sagano District. In the seaside city of Hiroshima, watch as finely shaved bonito (fish) flakes flutter atop your okonomiyaki (savory pancake), made with fresh spring cabbage and seafood, as it cooks at your table atop a special teppan, or hot plate. In Osaka, be mesmerized as you watch local vendors prepare takoyaki (octopus dumplings), quickly turning small dollops of the flavorful batter with exquisite skill in specially made cast-iron plates. On the northern island of Hokkaido, where the climate is colder, the traditional stew, called ishikari nabe, highlights the region's bounty of fresh seafood, bringing together fresh salmon, tofu and vegetables in a hearty stew that's perfect for brisk nights.
If you are interested in traveling to Japan to experience the different flavors Japan has to offer, visit escorted Japan tours.