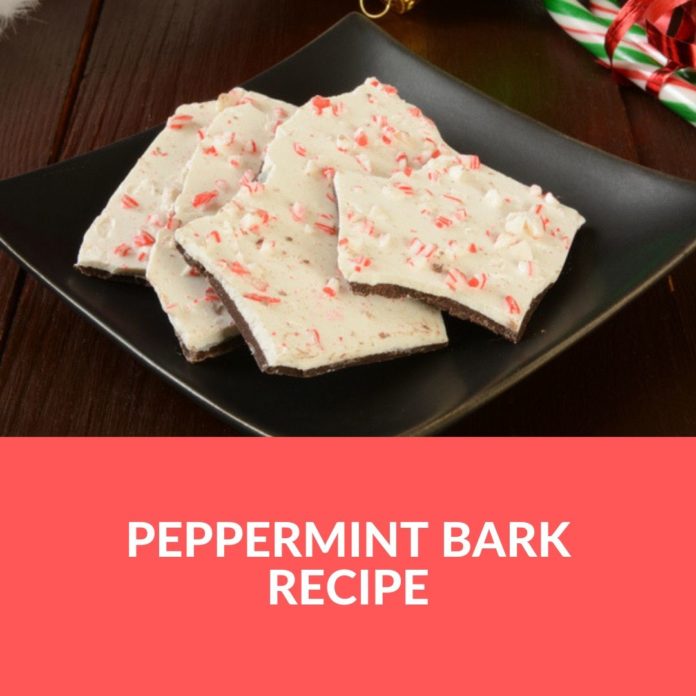 This bark is colorful, easy to make and a hit a holiday parties. Here is the peppermint bark recipe:
Ingredients:
1 – 11 ounce bag each of Dark chocolate chips and While chocolate chips
Several candy canes, crushed on Parchment paper
Directions:
Lay out a piece of parchment paper.  Melt chocolate in a double boiler until smooth.  Pour the dark chocolate and spread to even out.  Place on a pan and freeze for about 20 minutes.  About 10 minutes into the cooling process, go ahead and melt the white chocolate chips.
Remove the dark chocolate from the freezer.  If it has hardened, pour the white chocolate. Spread out to be about the same thickness as the dark chocolate.  Sprinkle with the crushed candy cane.  Press them gently into the chocolate so they won't fall off when the chocolate hardens.  Put the cookie sheet back in the freeze and let cool for around 30 minutes.
Break the bark into pieces.  Place in cookie boxes or colorful cellophane wrap.  Keep refrigerated if you are preparing them in advance.