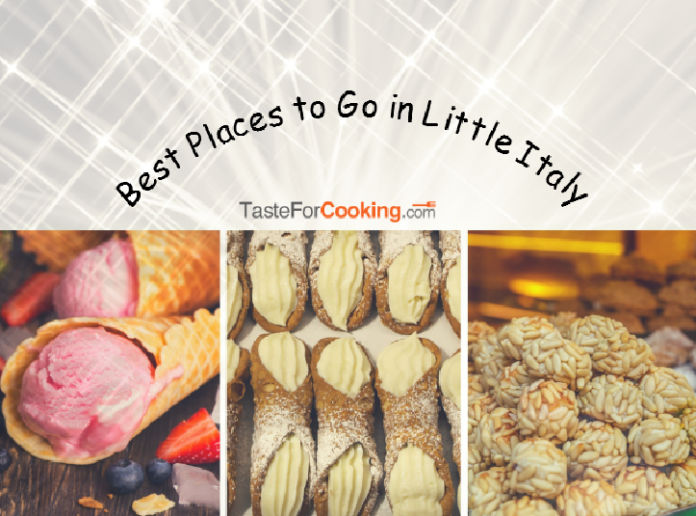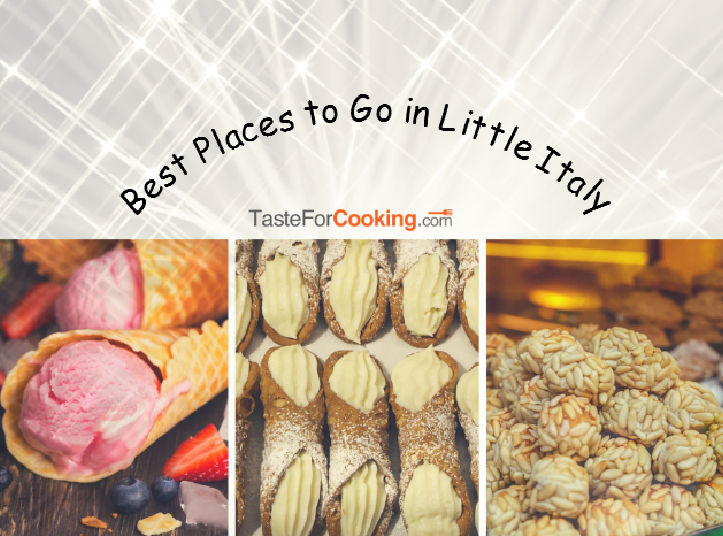 Best Places To Go In Little Italy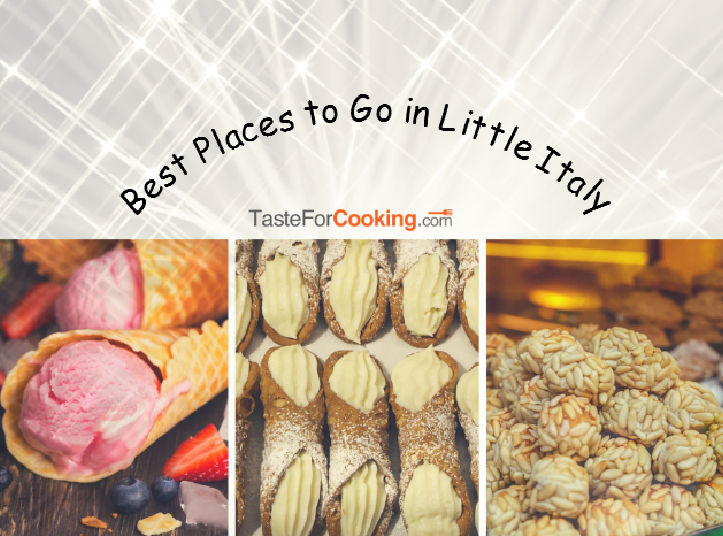 Unfortunately, a lot of tourists avoid Little Italy as the food isn't always good, it's filled with way too many gift shops and it just seems congested at all times. However, there are some great restaurants and eateries that many tourists miss out on because they simply don't know that they are there. This is a list of places you should go to in Little Italy dependent on what you are in the mood for.
 Italian

Capri Ristorante
Despite only being open for a little over a year, this restaurant has gotten great reviews. It has 1960s decor and is fairly colorful. It features Italian food that is made to order. You don't have to worry about receiving a plate full of mushy pasta or unseasoned tomato sauce. There are also gluten free options available as well.
 Pizzeria
Lombardi's
New York is filled with a lot of pizzeria's, but not many compare to Lombardi's. It's located right off of Mulberry Street and having been licensed since 1905, it's America's first official pizzeria. Being open over a century, they've certainly mastered the craft of making good pizza. They use fresh mozzarella and San Marzano tomatoes which adds to the flavor of the pies.
 Seafood

Seamore's
Fresh seafood is what this restaurant's all about. Known for its $1 oyster happy hour, visitors come from all over to enjoy the seafood here. Dishes include anything from fish to lobster. If you do happen to venture over here, make sure you sit on the open air sidewalk where you can people watch and enjoy a drink or two.
 Dessert

Ferrara Bakery And Cafe
This eatery first opened in 1892. For those looking for a phenomenal dessert, this is the place to go. Popular items include cream puffs, Pignoli cookies, gelato, cakes and cannolis. If you visit here, try to come during the week because the weekends are crowded.
 Healthy Options

The Butcher's Daughter
You can even find some healthy fare in Little Italy thanks to The Butcher's Daughter. Popular choices include avocado toast, wheatgrass shots and coconut yogurt. A popular item, though admittedly not that healthy, are the "booze-y pops" which is basically an alcoholic popsicle.
Drinks
Mulberry Project
If you are looking to just relax and have a drink, you don't have to leave Little Italy to do so. The Mulberry Project has a classic, sexy feel. It's unmarked so it can be hard to find- just look for the red door. All of the bartenders are masters at their craft and can easily make a drink if you tell them what kind of alcohol you like.