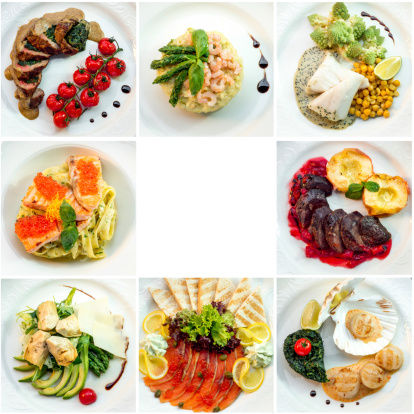 A culinarian is someone who has a knack for making food and loves to eat it. A special day has been set aside just for them on July 25th called Culinarian's Day. However, you don't have to be a culinarian yourself to celebrate it.
Some Famous Culinarians

Gordon Ramsey- This chef is best known for his shows "Hell's Kitchen" and "Kitchen Nightmares". He has a way of not only making incredible dishes, but also turning ordinary chefs into extraordinary ones.
Wolfgang Puck- He has transformed the way that people think about food. His dishes mix French and Asian techniques without sacrificing any aesthetic appeal.
Rachel Ray- She's known for her exquisite dishes that anyone can make. She's coined the terms "EVOO" and "Garbage Bowl". Through her hit TV show, books and cooking shows, she shares her favorite recipes with her viewers in a simple way that viewers really relate too.
Julia Child- The beloved Julia Child is best known for her cookbook "Mastering the Art of French Cooking". She is responsible for reinventing French cuisine in the United States. Despite the fact that she passed away several years ago, her culinarian legacy lives on.
Jamie Oliver- This chef has made it his mission to make healthful, yet affordable meals. His career started in the United Kingdom and has spanned throughout the entire globe as he tries to change the way both adults and children eat.
Culinary Delights

Give that special chef or cook in your life the day off on Culinarian's Day. Here are a few things that you can do for them on this day:
Élevage Restaurant at the Epicurean Hotel- A culinarian will surely love to eat out. The perfect place to take any culinarian is the Epicurean Restaurant in Tampa. This culinary inspired restaurant has been described as a paradise for foodies. The service is prompt, the food is incredible and the atmosphere is amazing. Best of all, it's pretty affordable with many of the entrees being around $20.
Restaurant Week- Culinarian Day falls during New York's Restaurant Week. This is a great time to visit a few restaurants that you ordinarily would find unaffordable. During Restaurant Week many restaurants not only reveal new dishes, but have amazing specials going on.
Do A Little Bit Of Cooking Yourself – You don't have to take that special culinarian in your life out to eat on July 25th. You can always dust off the ole' cookbook and whip something up to eat yourself. Instead of eating at the dining room table, you can always plop in front of the TV with your food and enjoy a culinarian inspired movie like "Julie & Julia" or "Ratatouille"
If you're not much of a cook, here's an easy recipe for Caesar Salad.  Add some grilled chicken on top and you have dinner.