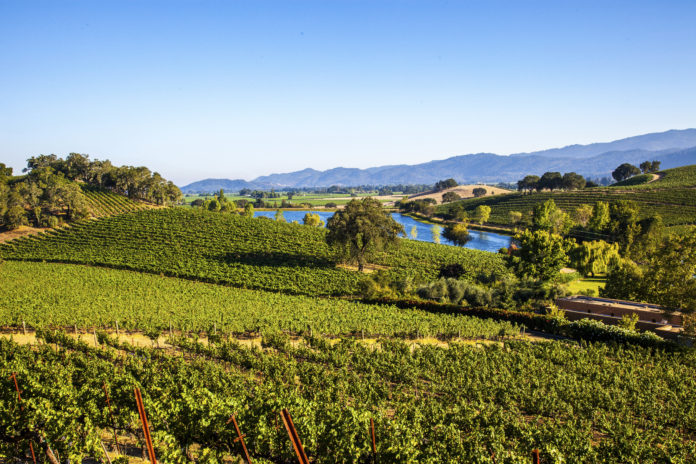 The legendary food and wine talents of the Napa Valley – a region that earned 14 Michelin restaurant stars in 2010 – and the good times that occur when they come together in this world-class destination will be celebrated in a new series of epicurean and oenophile events from November 17 – 20, 2011, hosted at Silverado Resort and Spa in Napa, and The Culinary Institute of America (CIA) at Greystone, in St. Helena.
The four-day "Flavor! Napa Valley Celebration of Wine, Food & Fun" will feature world-class Napa Valley wines alongside chefs who either have restaurants in the region and/or are graduates of The Culinary Institute of America. Net proceeds from the event will support programs and scholarships at the CIA's Greystone Campus.
Long-time Napa Valley chefs and residents Michael Chiarello, Ken Frank, Jeffrey Jake, Thomas Keller, Christopher Kostow, and Cindy Pawlcyn, along with Food Network's Tyler Florence and Masaharu Morimoto – both recent additions to the Valley's dynamic restaurant scene – will collaborate with an array of celebrated food and wine talent to host events over the weekend.
Silverado Resort and Spa and Dolce Hotel Group are founding sponsors of Flavor! Napa Valley. "We are honored to host the first Flavor! Napa Valley celebration," says Silverado Resort and Spa General Manager John Evans. "Silverado is delighted to be a part of this showcase of unique culinary talent and world-class wineries found only in the Napa Valley, all to benefit the CIA."
An array of educational and entertaining wine seminars at the CIA will be hosted by fellow Napa Valley residents and wine experts Karen MacNeil, who chairs the Rudd Center for Professional Wine Studies at the CIA, and Master Sommelier Andrea Immer Robinson.
Renown for producing a number of unique, high profile epicurean events, Karlitz & Company will manage all aspects of event production, including securing all sponsors, chef and wine talent.  A leading culinary event-marketing company, Karlitz & Company produces a range of high profile events, including the Food Network New York City Wine & Food Festival.
More details will be announced in the coming weeks, and tickets will go on sale on May 16 at www.flavornapavalley.com.