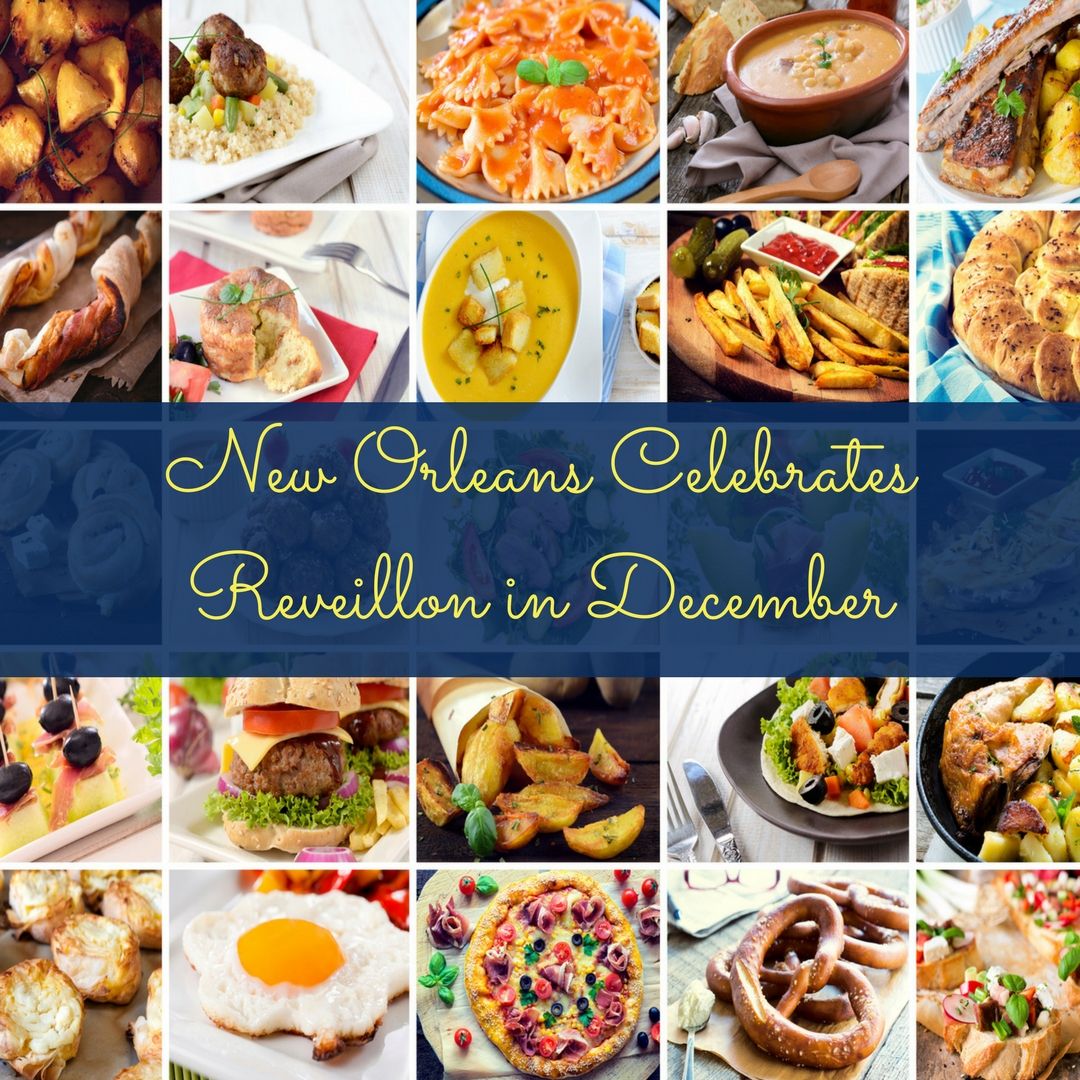 The month of December is a great time to be in New Orleans.Since the early 19th century Reveillon has been celebrated. It started when the Creoles came together with their families and attended midnight Mass as a way to mark the beginning of the Christmas season. They would then gather together for a large family feast. In many households the festivities would last until dawn. They would eat a variety of dishes such as gumbo and game pies. This tradition eventually started dying down a bit, but in the 1990s, it gained a lot of popularity and now many restaurants celebrate Reveillon as well. Menus will vary so make sure you visit a few different restaurants so that you can experience all that Reveillon has to offer. The following is just sample of some of the different restaurants and their offerings.
-Tujague's. First established in 1856, this restaurant is very familiar with Reveillon. They put their own spin on classic Creole foods. Dishes include crepes with goat cheese and crawfish as well as white chocolate bread pudding.
-Vacherie. Housed in the Hotel St. Marie, diners can enjoy a four course menu. To begin, they will be served a seafood gumbo that's been made from scratch. They will end their meal with a Louisiana favorite, pecan pie.
-Bombay Club. Located in the Prince Conti Hotel, this restaurant not only has a lot of great food, but a lot of charm as well. The Reveillon menu will include favorites like sticky toffee cake and salmon with a cranberry rice.
Sample Prices
While the menu and prices will vary with each restaurants, diners can expect to pay around $50 for their meal. For example, Muriel's Jackson Square will offer a meal that includes veal, creme brulee , daube glace and chowder for just $48. Those looking to save money can find a few bargains available as well. For instance, at the Gumbo Shop diners can enjoy some of the house specialities for just $34. These include bread pudding and triple chocolate cake. In total over 50 different restaurants will be offering Reveillon inspired menus.
While singles and couples can enjoy Reveillon, it's meant to be enjoy with your closest family and friends. If you can, get a bunch of people together and visit one of the many restaurants that will be celebrating Reveillon in New Orleans during the month of December. The cheer, feeling of togetherness and of course, the food, will be something that you cherish always.