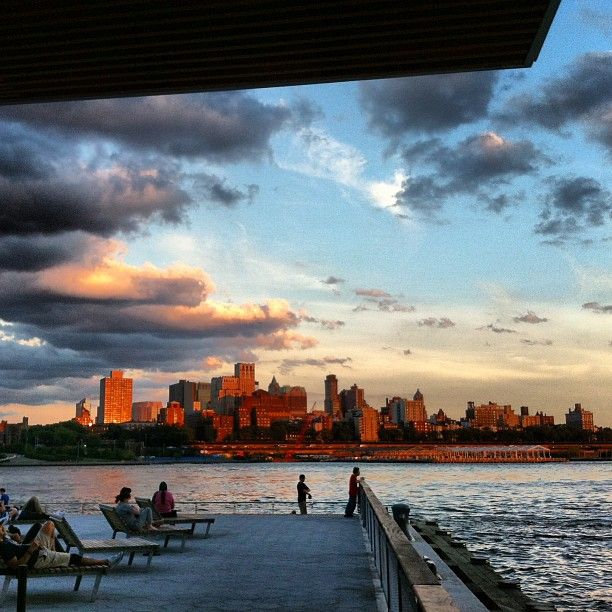 For the last seven years Food Network and Cooking Channel personalities have been gathering together to raise money for the Food Bank For New York City and the No Hungry Kid Campaign. Over $8.5 million has been raised since the event started in 2007. This year the New York City Wine And Food Festival will be taking place October 15-18. Here's some general information about the event.
Sweet Masquerade
This is the place to get your sugar fix during the festival. Chefs Dominique Ansel and Pecko Zantilaveevan will turn the masquerade ballroom of the Four Seasons' Pool Room into a sugar lover's dream. There will be everything from frozen molten chocolate cake to s'mores. Guests are encouraged to wear costumes. The event will be taking place on October 16 at 10 p.m. and tickets cost $125 per person.
Jets + Chefs: The Ultimate Tailgate
Calling all sports fans! This event will have athletes like Laveranues Coles and Joe Namath on hand. Mario Batali will be in attendance as well and guests at this tailgate party can enjoy things like chicken wings, ribs and steaks. The festivities start on October 17 at 12 p.m. at Pier 92. Tickets cost $150 for adults and $50 for children.
Top Dog: A NY Hot Dog Competition
Who doesn't love a good hot dog? During this event around a dozen chefs will gathers to compete to have the best hot dogs. Things might get a little crazy with the spicy mustard and fried pickle jalapenos being dished out. The hot dog competition will take place on October 17 at 4 p.m. at The Standard High Line. Tickets are $105.
If these events don't fit into your budget, there are quite a few tickets for $20 and under. These include:
-That's Amore: A Love Affair With Being Italian, October 16 at 2:30 p.m.
Rachael Ray and Scott Conant will be some of the individuals in attendance that will talk about what it was like to grow up Italian. It will take place at Hudson and tickets are $20.
-Cooking With The Stars, October 16 at 4:30 p.m.
Want to find out what some of your favorite actors and actresses cook? Here's your chance. Valerie Bertinelli and Laura Prepon will be among a handful of celebrities at this event. It will take place at Hudson and tickets are only $20.
-WSJ+ Talk: Recipe For A Celebrity Chef, October 17 at 4:30 p.m.
A variety of food personalities like Tyler Florence an Duff Goldman will discuss what it takes to become a celebrity chef. It will take place at The Theatre At Bumble And Bumble and tickets are only $10.
There will be more than 100 events this year. The festival will start downtown on Wallstreet and go all the way to Harlem. You can find out more about everything that will be going on at http://nycwff.org/events.php.