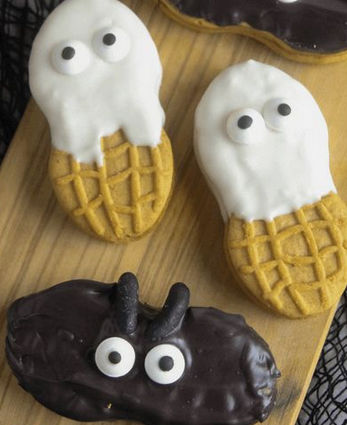 It's time to decorate again and Halloween will be here before you know it. Here is an easy recipe for adorable" ghost" cookies that we shared with you last year.
You can use milk or dark chocolate and turn them on their side to make spooky bats as well.
This is a very easy recipes that the kids can help with.
Ingredients:
Pack of Nutter Butter cookies
White chocolate
Mini chocolate chips
Directions:
Melt the white chocolate
Dip cookies into chocolate and place on waxed paper
While the chocolate is warm, add mini-chocolate chips for eyes
It is a good idea to let them sit or refrigerate them for a while is you want the chocolate to harden up
Optional:

Use chocolate or colored frosting tubes to add a mouth.
As you can see by the image below, this versatile cookie can be decorated in yellow for Easter or snowmen, reindeer and Santa's for Christmas.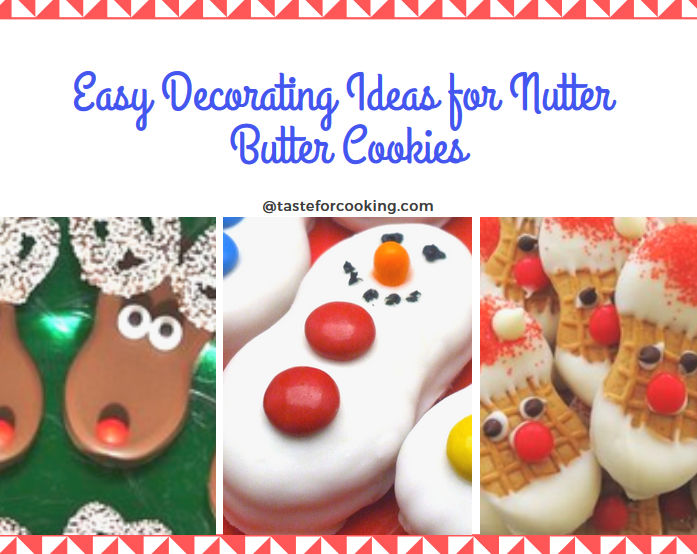 We've also seen some very creative images on Pinterest where Nutter Butters were turned into Polar Bears, puppys, cats, referees, Uncle Sam for the 4th of July, an ice cream cone, frog, monsters, penguins, bumble bees, Mardi Gras masks & more.