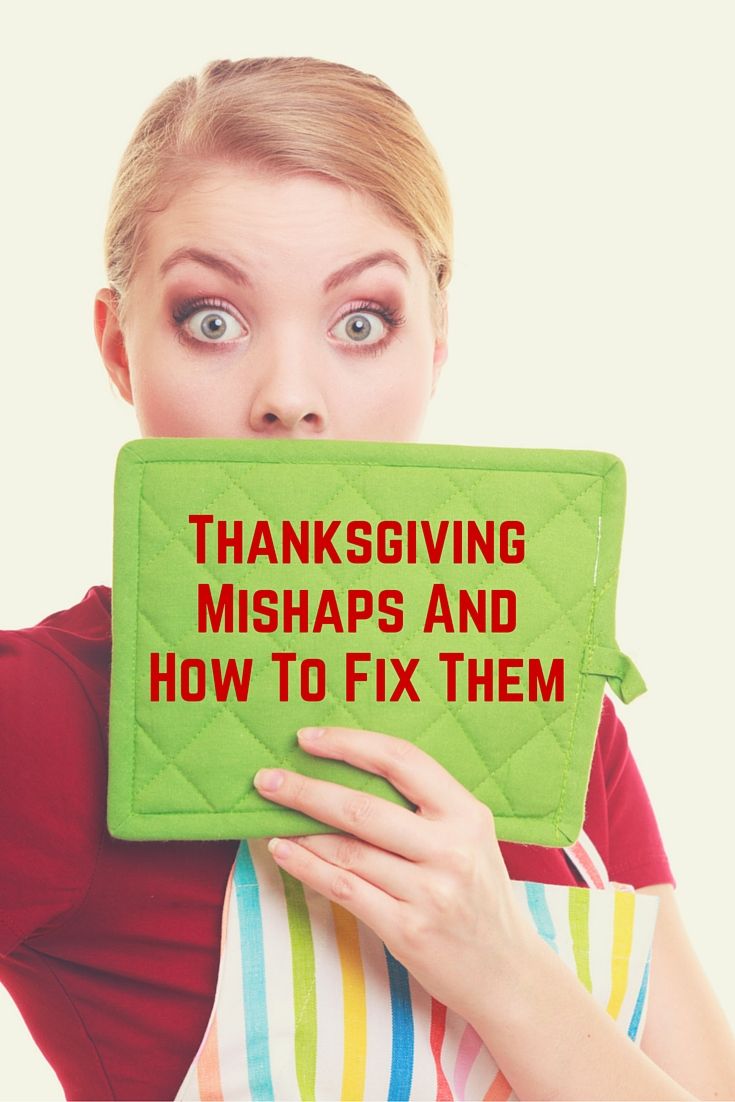 Even with your best intentions, your Thanksgiving meal might not go as planned. No matter how much time you spend in the kitchen or how many cookbooks you read, nothing can prepare you for that dish that just isn't right. Well, we're here to help! Luckily, many of these mishaps can be fixed fairly easily.
Hard Mashed Potatoes
As easy as mashed potatoes are to make, they are just as easy to mess up. If you make this popular dish ahead of time, it can become quite hard after reheating it. Don't fear as this is a fairly easy fix. Place about half a cup of milk in a pan and heat it up until it starts to boil. Then pour the milk into the potatoes and stir.
China: In this country their mashed potatoes tend to be very spicy and soft. They are mixed with fennel, ham, garlic and chilies.
Mushy Stuffing
Sometimes stuffing comes out of the turkey very mushy and without a lot of flavor. This can be fixed by stirring in some toasted croutons. You can also put some vegetable oil in a pan, heat it up and add the stuffing in and sear it for about a minute. This will remove some of the excess moisture.
Australia: The Aussies tend to like their stuffing more sweet than savory. In addition to bread crumbs, they add nutmeg, cloves and raisins.
Lumpy Gravy
So you decided to skip buying the cheap store bought gravy and tried to make it yourself using some of the turkey drippings. The only problem is that it's filled with lumps. You don't have to throw it out as there is a very easy fix. Simply place a pot in the sink. Now put a strainer on top of it and pour the gravy into the strainer. Throw away the lumps and use the gravy in the pot. It really is that simple!
United Kingdom: In this country they often use boiled vegetables as the base of their gravy. The key is to add in some fat, a thickener and a little bit of wine to give it flavor.
A Turkey That Just Isn't Cooked Right
If you've made the mistake of buying a turkey that doesn't have a pop-up timer in it, chances are you may over or undercook it. It doesn't matter if your turkey is too dry or undercooked, you can fix both problems. For dry turkeys, take the breast off and let it simmer in some stock. For undercooked turkeys, remove the breast as well and let it cook a little bit longer.
Asia, Peru, Greece and New Orleans: Stay tuned for a future article about how these countries cook their turkeys!