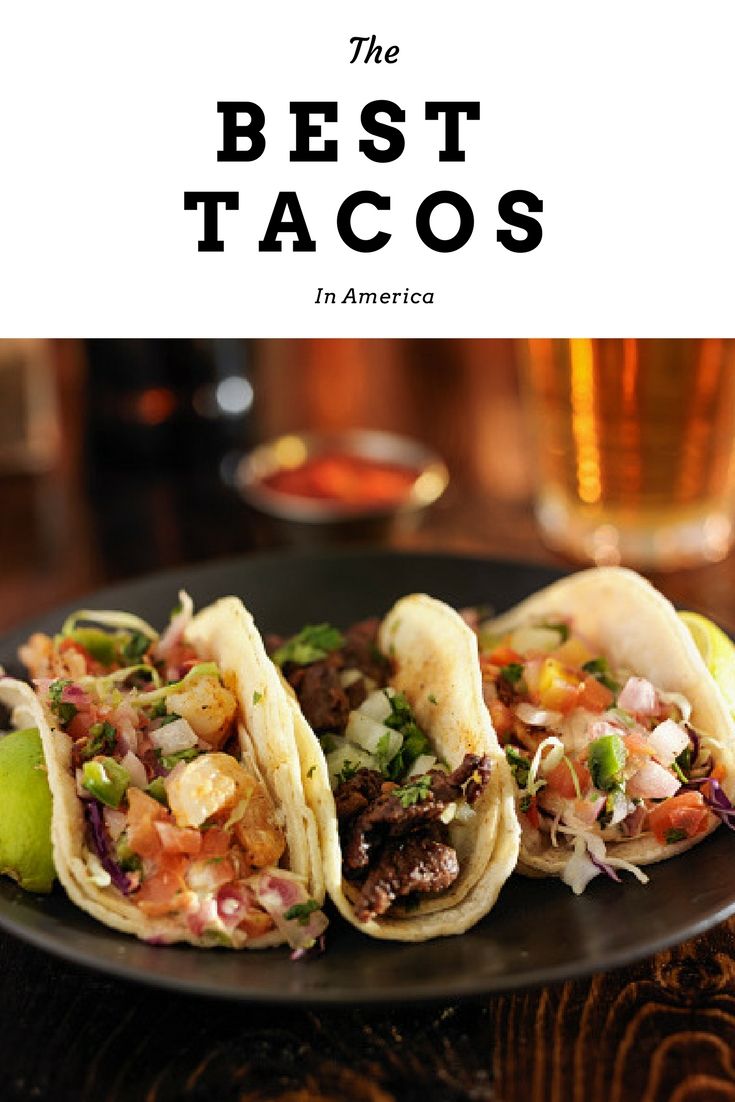 Tacos are one of the most versatile foods ever created. You can have them with the standard meat, cheese, lettuce and tomatoes on them. You can also add some kick to them with sour cream, avocado and maybe even some cilantro. No matter how you like your tacos, you can probably find it at one of the tacos restaurants below as these are some of the best ones in America.
South Philly Barbacoa, Philadelphia
You're in for a real treat when you come to this restaurant. The meat on this taco is made with lamb that's been slowly steamed. It's then been placed onto a handmade tortilla. The lamb is very tender and just melts in your mouth.
Tacos Cala, San Francisco
This taqueria is standing room only around lunch time. This is mainly because of the Pork Chile Verde Taco. It's made with braised pork and the juice from it falls freely off of the taco. Better grab a napkin!
Mas Tacos Por Favor, Nashville
This taqueria got its start as a food truck. It has become a more permanent location and is known for some interesting tacos like it's quinoa and sweet potato taco or the fried avocado taco. They also feature traditional Mexican foods like corn on the cob grilled and rolled in cheese, mayonnaise and spices. It might sound a little odd, but it's actually very tasty!
Coyote Café, Sante Fe
At this restaurant you can get contemporary or traditional tacos. For meat lovers there's the Navajo taco that features ground buffalo, roasted chicken and pulled pork. It's topped with cheese, chiles and black beans. Many patrons are full after only one. If you are looking for something more contemporary, try the vegetarian taco with pumpkin seed pesto and zucchini.
Taco Guild, Phoenix
This restaurant, with its stained glassed windows and wooden pews, still somewhat resembles the former Methodist church that it's located in. The menu features both "old world" and "new world" tacos. An old world favorite includes a taco that has caramelized onions and coffee braised beef. Many of the new world selections are quite interesting such as the Thai snapper taco that's topped with a coconut green curry.
Trompo, Dallas
This non-descript restaurant, located near a tire shop, makes great tacos. Don't let the establishment fool you however, some of the best tacos in Dallas can be found here. One of the best ones to try here is the Taco de Trompo. It's made with roast pork, green salsa, cilantro and onions. If you aren't in the mood for a taco, try the open faced quesadillas that's filled with cheesy deliciousness.