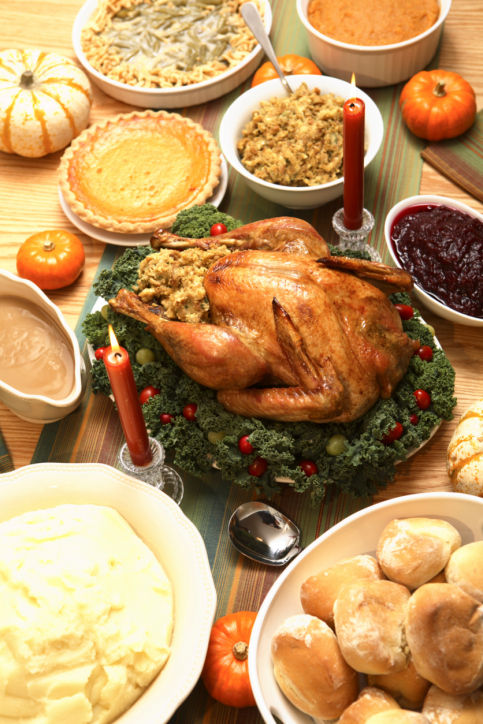 Watch, Chat, Participate, and Ask Your Questions
For the third year in a row, the Food Network will have a special get-together of their top chefs with this year's Thanksgiving holiday. Bobby Flay, Alton Brown, Giada and Ian will all be in the kitchen cooking everybody's favorite starter, main, and side dishes while answering your questions. The show will air on  Saturday, November 23, 12 pm to 2pm EST. Hey, it's still not too late for you to throw in your burning questions that these chefs will try to answer live via the Food Network Channel.
You could send your questions through:
Facebook: http://www.facebook.com/FoodNetwork
Twitter: https://twitter.com/#!/search?q=%23FNThanksgiving with the hash tag FNThanksgiving.
If you like to send in your questions through live voice call, you could:
E-mail the Food Network producers who are currently looking for Skype viewers and callers who would like to be a part of their show. Send them your name, location, email, home telephone number, Skype name, and your Thanksgiving question and a Food Network producer might contact you for further information. If you get picked, you get to call in your question to the chefs and ask about perennial Thanksgiving problems you frequently encounter and the chefs might be able to help you in a jiffy. Send your e-mail at:  thanksgivinglive@foodnetwork.com.
With this special Live! broadcast of the Food Network, fans and holidaymakers will get to enjoy the signature dishes that the chefs will cook and contribute as they work on their own kitchens. The attending chefs will then all celebrate together and get a taste of the dishes they've all shared to the dining table. Food guru Alton Brown is the lucky one who will have the honor of curving the turkey.
So if you have any persistent meal-making questions regarding Thanksgiving, hurry now and make sure you get to participate in this rare chance of having your problem solved quickly by star chefs through Food Networking Thanksgiving Live! And don't forget to spread the word to your friends and loved ones about this once-in-a-lifetime chance of interacting with these chefs.