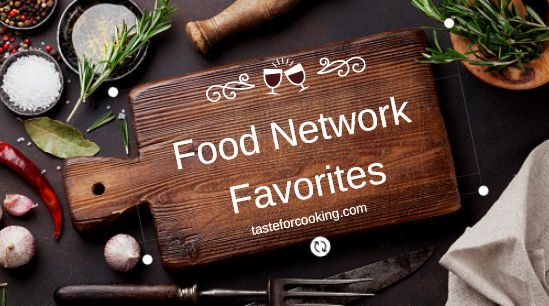 Here's a list of upcoming shows premiering on the Food Network.
VIVA DAISY! Premiered: July 11th @ 9:30 a.m.
The second season welcomes back Daisy Martinez as she shares tips and tricks in creating quick yet delicious Latin meals. Daisy dishes for friends and family with recipes like savory Breaded Pork Chops with Spicy Pineapple Vinegar; spicy and sweet Chocolate-Chile Cake; and favorites like Tortilla with Artichokes and Mango Salad.
CHEFS VS CITY Premieres: August 7 @ 10 p.m.
In the manner of winner-takes-all racing competition, it splits chefs Chris Cosentino and Aaron Sanchez and local foodies to complete challenges in different cities each week. Teams compete in anything food-related such as wine stomping to eating the spiciest chili west of the Mississippi to diving for sea urchins.
WHAT WOULD BRIAN BOITANO MAKE? Premieres: August 23rd @ 1 p.m.
The Olympic gold medalist in figure skating unveils the savory side of him, cooking. Brian will take viewers on a reality cooking adventure where he creates food for a new event each episode.
EXTREME CUISINE WITH JEFF CORWIN Premieres: Sept 2009
Explorer in his own right, Jeff Corwin invites viewers on a journey to observe cultures through their regional cuisines. He will travel to countries like Thailand, Mexico, Greece, and Peru to learn about exotic food from the natives.
THE NEXT IRON CHEF Premieres: October 2009
The second season opens the doors for a new set of hopeful chefs around the country. Hosted by Alton Brown, the reality show will force the contestants into a series of challenging situations that test their culinary skills and mental toughness.
TAKE ON THE TAKEOUT Premieres: 2010
Host Danny Boome has the ambition to prepare healthier, tastier, and less-expensive version of delivery food devotees' take-out dish faster than the restaurant can cook and deliver it. He then challenges the restaurant by having a blindfolded loyal customer to taste and score the meals.
WORST COOKS IN AMERICA Premieres: January 2010
Chefs Anne Burrell and Beau MacMillan each take on a team of six hopeless home cooks and try to transform them from kitchen zeros into kitchen heroes in only 10 days. Viewers will follow 12 "recruits" as they face a series of high-pressure culinary challenges to help triumph over their inability to cook.
ULTIMATE RECIPE SHOWDOWN Premieres: 2nd Quarter 2010
Coming to 3rd season, the show put everyday cooks in a battle to earn the title with their best recipe. Hosted by Guy Fieri, the show seeks who possesses the "ultimate" recipe, be it new or an inherited one.
THE NEXT FOOD NETWORK STAR SEASON 6 Premieres: June 2010
10 hopeful chefs compete for the biggest prize on television. The sixth season will once again see one winner taking in a contract for his or her own Food Network show. Iron Chef Bobby Flay leads the selection committee to judge on their ability and on-screen potential.
FOODS THAT CHANGED THE WORLD Premieres: 3rd Quarter 2010
Food guru Alton Brown hosts this mini series that explores foods that have shaped the course of human history and influenced the way our species evolved. Alton will also investigate foods of the future and how technology will transform food worldwide in centuries to come.