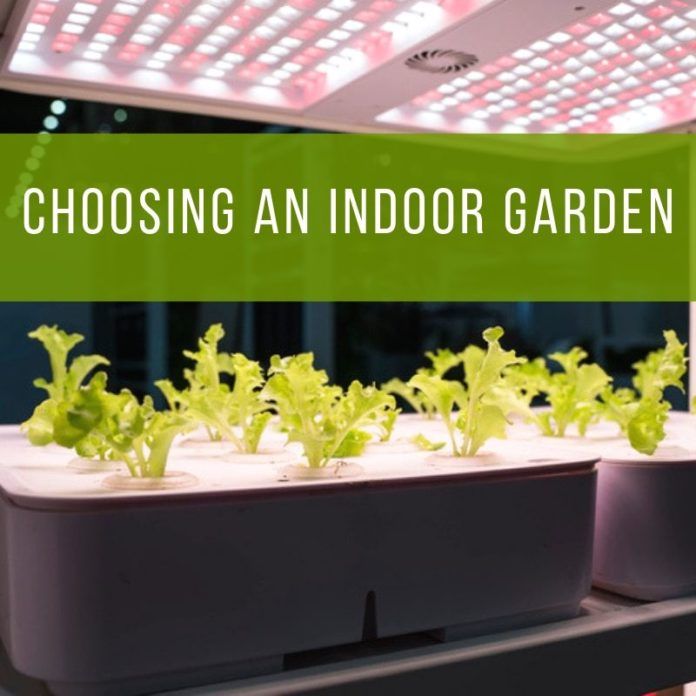 So I live in South Florida, and my herbs, tomatoes and peppers grow well and are used almost daily, from November through March, but as the summer heat begins as early as April, the only herb that can seem to survive is rosemary & chives if they been growing for month. The oregano, parsley, cilantro and thyme just cant stand the heat even if I make sure they get minimal sun. There is also the issue of bugs. Caterpillars, snails and even birds sometimes like to help themselves to my planter even though it is above ground and on wheels…they always seem to find their way.

I've decided I want to try out one of those hydroponic indoor gardens to see if I can enjoy my herbs and veggies year found. Claims are that plants will grow faster and without chemicals. I am a bit of a planner, so first project is to research which product has the best reviews and which ones are the best value in terms of options, price, seeds, food, etc.

After looking at several of them, I have narrowed it down to the following:
AeroGarden Farm Plus Hydroponic Garden
What's not to love? I can grow 24 pods at one time, up to 24 inches tall each. It's not even the $550 price tag that is an issue, it's the fact that it would take up a big area on one of our kitchen counters. The unit measures 34 inches tall by 36 inches wide and 14 inches depth. You can also put it on the ground as pictured, but I fear my dog would use it to relieve himself and my sister's cat (who I take care of a few times per year,) would tear into my herbs. Come to think of it, that cat is a trouble maker and will likely climb whatever counter it's on to attack my plants. Note to self….get my sister to sign an agreement to replace all plants if her cat destroys them.

AeroGarden Bounty
Allows for 9 pods at one time with 24 inch extendable lamp arm. The start kit some with Genovese Basil (x2), Thai Basil, Curly Parsley, Italian Parsley, Thyme, Chives Dill, Mint & 3 oz. liquid plant food. This unit currently costs $263.48 and measures 17.25"x11.25"x15" so the same size basically as the Miracle-Gro Ultra. The Bounty Elite Model is the same width and depth, but the light can adjust from 15 to 34 inches, allowing for more growing area.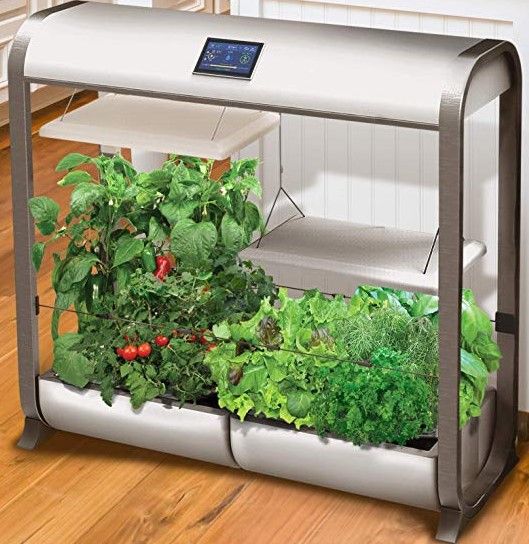 Click and Grown Smart Garden
This also is a 9 pod indoor garden. The NASA-inspired Smart Soil creates an optimal environment for your plants including an optimal amount of light, water and nutrients.  It's 23 3/4″ x 7 1/4″ x 15 3/4″ high.  The cost is currently $199.99 so a bit less than the AeroGarden Bounty.

I have read a handful of bad reviews from people online but it seems to be the issue more with the pods being wrong or damaged. Many suggest buying from the vendor directly in order to avoid any issues.  I will make a decision this weekend and follow up with a post to let you know what I selected and how it's working.

Of course there are already herbs that are better grown in the region they originate from.  Make sure and read this useful post on Popular Spice Markets Around the World