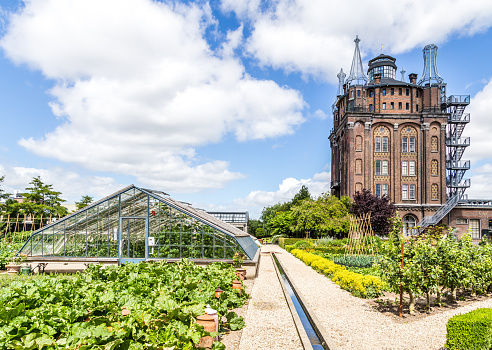 Hotels That Grow Some Of Their Own Food
Many individuals and businesses are concerned with sustainable practices. Even some hotels are joining in this trend and are growing their own gardens and using some of what they reap to feed their guests. These are just some of the hotels that grow their own food.
The Lodge At Woodloch In Hawley, Pennsylvania
This hotel features three large gardens. Many of the dishes served at the hotel use food that is grown directly onsite. There's also a separate garden where herbs are grown. After these herbs have reached maturity, they are used in some of the ingredients for natural oils that the onsite spa uses. Guests can take part in gardening classes and workshops and go on greenhouse tours as well.
Nita Lake Lodge In Whistler, British Columbia
During mild seasons, this lodge has a rooftop garden. Even when it's not feasible to grow a garden in the harsh winter months, herbs that were harvested and dried are still used in a variety of dishes and sauces. It's a popular spot for skiers to dine at.
Crosby Street Hotel In New York City
Just because a hotel is located in New York, it doesn't mean that it can't grow some of its own food. At this hotel the 12th floor has a garden. There's also fruit and vegetables grown on a rooftop garden as well. These include tomatoes, watermelons and squash. There are also several Araucana chickens onsite that lay pale blue eggs that are used in some of the dishes.
Congress Hall Hotel In Cape May, New Jersey
Located just a mile away, the hotel's "garden", Beach Plum Farm, is 62 acres large. Guests can actually tour the farm and even assist in the harvesting process. There are also seasonal festivals that take place here.
Chable' Resort And Spa In Chochola, Mexico
This resort is fairly unique in what it grows. Crops include both maize and squash. Herbs are also grown onsite out of raised beds that have been made out of locally sourced wood. Guests of the hotel can take part in a blessing of the harvest that takes place every morning and can even participate in some of the gardening that takes place here.
Blackberry Farm In Walland, Tennessee
This hotel produces a lot of different food. In addition to the fruits and vegetables it grows, it also makes it's own cheese. The hotel's menu is considered to be one of the best in the country and won a James Beard Award. The resort is located in the Great Smoky Mountains so the scenery is beautiful and it's a popular vacation spot for celebrities.