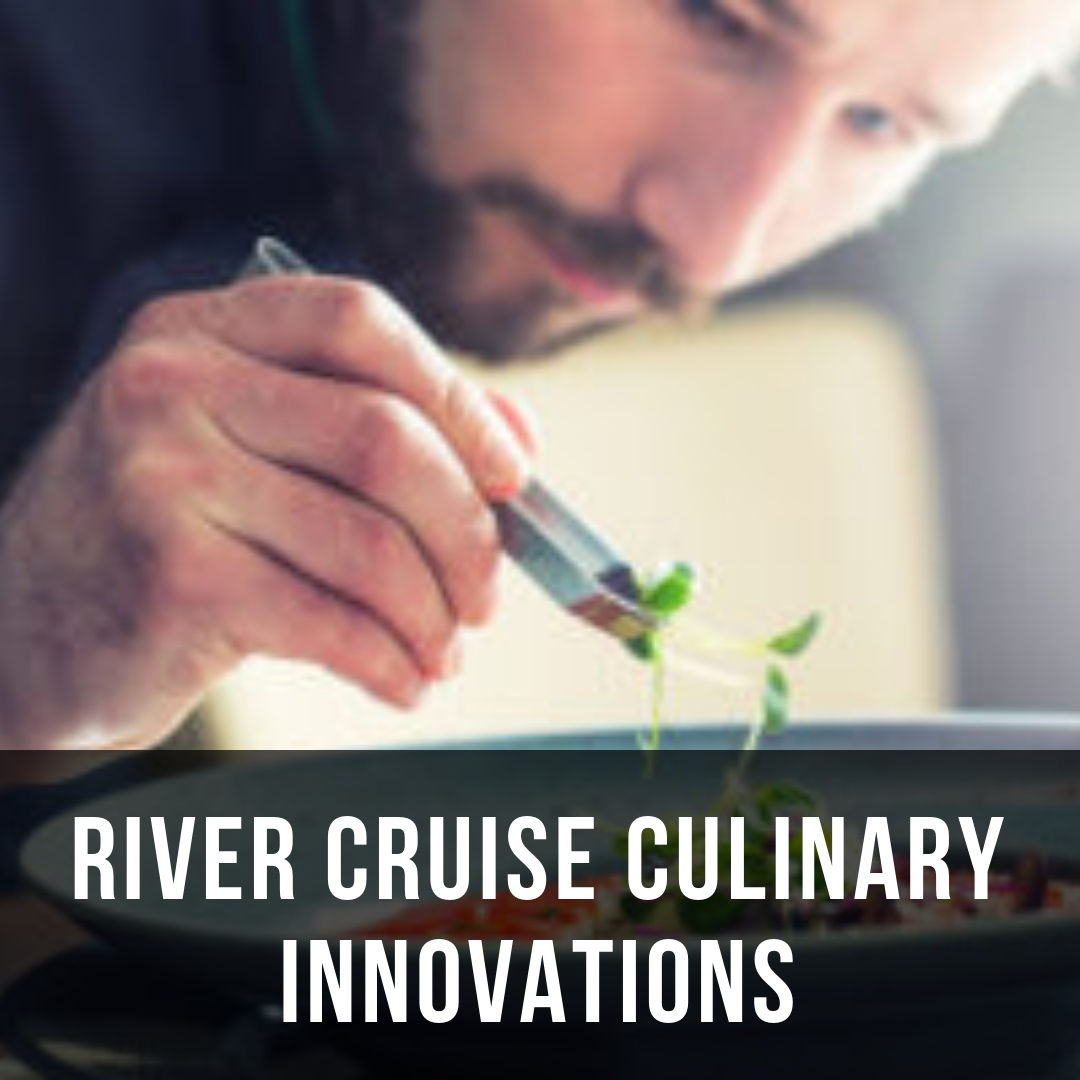 River cruise culinary innovations are all the rage in Europe on all different lines including AMA Waterways, Avalon, Uniworld, and Tauck… Recently, river cruise lines have been getting more innovative and savvy about what they serve onboard, employing established chefs to churn out a wider range of options that incorporate more local and fresh ingredients, with a greater emphasis on clean and healthy eating without sacrificing taste.
Avalon Waterways
One example is Avalon waterways Avalon Fresh program. Avalon Fresh is based on the premise of bringing together wellness with locally sourced vegetarian cuisine. Taste is always #1!
Passengers have a choice of several entrees during dinner, as well as the Avalon Fresh options of either a lightly spiced root vegetable casserole or a butternut squash chipotle chili as an example.
Tauck
Tauck river cruises too, said it has been overhauling its onboard menus to add healthier choices to all its meals as well as continuing to source ingredients locally. Tauck is also redesigning the alternative dining venues, converting space into a restaurant called Arthur's that will have its own dedicated kitchen and staff. Arthur's will serve an early-riser breakfast and then be open from 11am to 11pm daily, serving bistro fare in a less formal setting than the main restaurant.
AMA Waterways
Ama Waterways is stepping up its Chef's Table offerings to a "true tasting menu" that features  three appetizers, a Champagne sorbet  intermezzo, three main course tastes and three desserts, all complemented with wine pairings.
Uniworld
Uniworld Boutique River Cruise Collection prides itself on high quality, gourmet Cuisine. Their S.S. Joie de Vivre will feature two dining venues, the main restaurant and a private wine room, with strong emphasis on French cuisine.
Scenic
Scenic is debuting an onboard cooking school on their ships sailing the French waterways and their sister company, Emerald Waterways will feature a Provencal-style meal for all guests on Emerald's Sensations of Southern France during the evening when the ship is docked in Avignon.