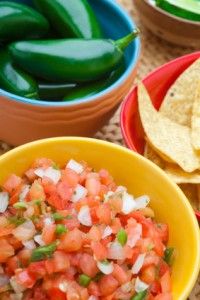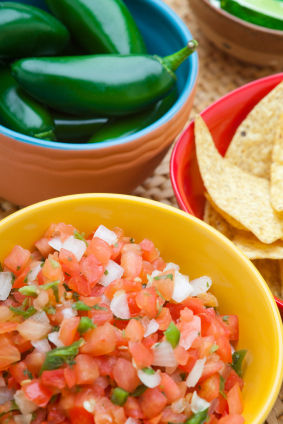 At the start of each football season, my friends and I get together for most of the Florida Gator and Auburn Tiger games and we try a new recipe for each game so that there is always something new to try. For the first game of the season my friend brought over this 6 layer mexican dip but it was not the typical dip – it's a cold dip – with no meat – but it is delicious! The dip is modeled after something similar that my friend saw in the Kraft magazine. Give it a try – it might become your new favorite!
7 Layer Dip Recipe Ingredients
1 – 8 oz pkg cream cheese
1 package guacamole (Wholly Guacamole)
1 – 8 oz container sour cream
3 Tbsp Taco Seasoning packet
3-6 Tbsp Salsa (as desired)
1 Can of Re-fried Beans
Chopped Tomatoes
Chopped Avocado (optional)
Sliced Green Scallion Onions
Shredded Cheddar Cheese
1. Soften cream cheese and mix well with a package of guacamole.
2. Spread the Refried beans to the bottom of the pie plate.
3. Spread guacamole/cream cheese mixture on top of the beans
4. Mix sour cream with taco seasoning and blend well
5. Spread on top of guacamole mixture – if you still have beans left add another layer
6. Layer salsa on top of sour cream mixture
7. Layer chopped tomatoes, chopped Avocados (if desired), and Sliced green onions.
8. Top with Cheddar Cheese
9. Tastes best when chilled 1 hour
10. Serve with Frito's and/or Tostitos
Make it an 8 layer dip by adding chopped black olives !