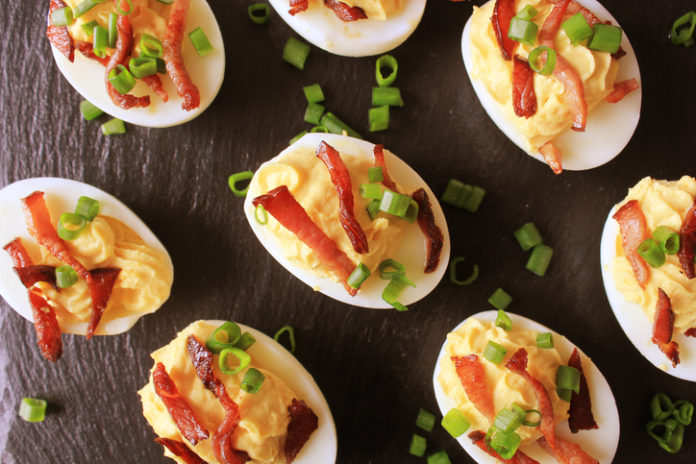 Some recipes are just classic, and these classic deviled eggs are simple and delicious!
1 tsp Distilled vinegar, white
Boil your eggs, peal and let cool.
Cut them in half length wise and carefully spoon out the yolks.
Put yolks in a bowl with mayo, mustard, vinegar, salt & pepper.
Mix until it forms a creamy consistency.
Spoon egg mixture back into egg white and sprinkle with paprika.
Tips:
Deviled eggs can easily by transformed by adding different ingredients or toppings.
Add a half of a diced avocado & cilantro to give it a delicious twist
Add diced ham & toasted bread crumbs
Add chopped bacon, radishes, chives, scallions or other fresh herbs.
Add smoked salmon and capers on top
Add bacon, blue cheese and chives
Add olives, sun dried tomatoes and parsley
Add japaleno, cumin and cilanto
Add caviar and diced red onion
Seasonings – incorporate taco seasoning, curry – whatever your favorite flavors are