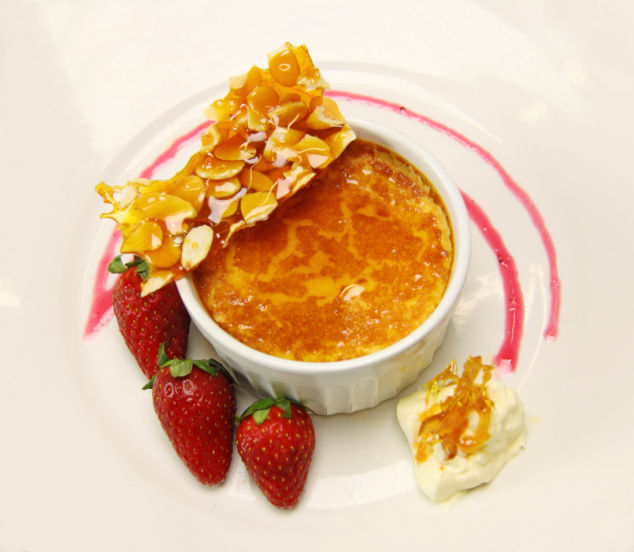 A delicate dessert that is easy to prepare.
Ingredients:
3 large eggs
1 1/2 cups 2% milk
1 cup evaporated milk
1/2 cup sugar
1 teaspoon almond extract
6 teaspoons slivered almonds
Preheat oven to 325 degrees.  Add first five ingredients to blender.  Mix 10 to 15 seconds until combined.  Divided mixture among six (6 ounce) custard or ramekin cups.  Fill each about 3/4 of the way.  Top each with 1 teaspoon almonds.
Place cups in a 9 x 13 baking dish and add hot water to reach 1 inch up the sides of the cups.  Bake until a knife inserted in the center comes out clean, about 1 hour.  Remove from oven and cool on wire rack.  Cover and refrigerate (at least 2 hours) until ready to serve.
You can modify this recipe and leave out the almonds.  Top with your favorite berries after removing from oven and refrigerate as mentioned above.  You could also substitute vanilla extra for the almond.