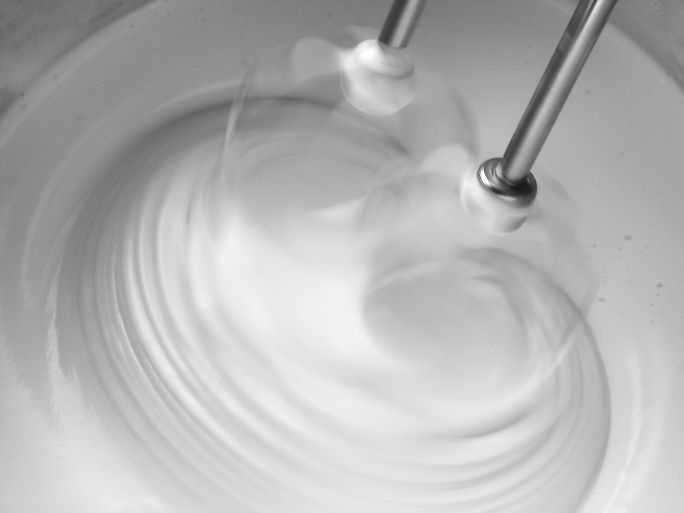 If you are planning on baking homemade pies this fall, why not take a few extra minutes and make homemade whipped cream?
Ingredients:
1 cup whipping cream
1/3 cup confectioners' sugar
1 teaspoons vanilla extra
 Directions:
Place cream in food processor and run until cream begins to thicken (about 30 seconds.)  Add sugar and vanilla. Process again for about 30 seconds until creamy. If you don't have a food processor, manually whip the cream until it is begins to thicken (or use a hand mixer).  Add the sugar and vanilla and beat again until it has a whipped cream consistency. Refrigerate up to 4 hours.
Spread over top of cooled pie or dollop on fresh fruit, gingerbread, cobblers, or other desserts.
Tips:  If you freeze the bowl for 5 to minutes before using, your cream will whip much faster.  Don't overdo it or the cream will look like butter. If you use a hand mixer, use a low speed.  Use almond, cinnamon, nutmeg, coffee or other extract flavors instead of the vanilla.
Try our pumpkin pie recipe