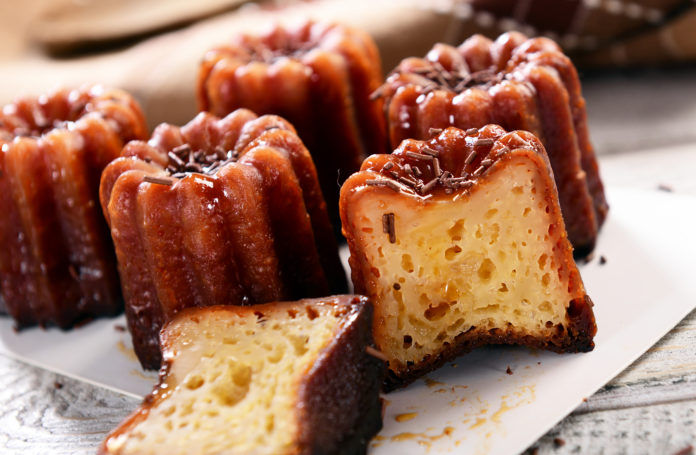 This mini rum cake recipe is a go to for every holiday! We happen to use Duncan Hines, but you can use your favorite cake mix, we just suggest one with no butter added. You can also make a delicious gluten free mini rum cake by using King Arthur's gluten free cake mix.
Ingredients:
1 box yellow cake mix (Duncan Hines – no butter added)
1/2 cup dark rum
4 eggs
1/2 cup water
1/2 cup vegetable oil
1 package instant vanilla pudding ( 3 3/4 ounce)
1/4 c butter (unsalted)
1/2 cup white sugar
1/8 cup water
1/4 cup rum
Directions:
1. Preheat oven to 325 degrees F…(165 degrees C).
2. Grease and flour mini muffin or bundt pan.
3. Mix together the yellow cake mix, ½ cup dark rum, eggs, ½ cup cold water, cooking oil and instant vanilla pudding.
4. Bake at 325 degrees F for 1 hour or until toothpick comes out clean.
5. Cool. Place on a serving plate & prick little holes in the top with a toothpick. You'll want plenty of holes to the rum glaze is absorbed by the entire cake.
To Make Glaze:
Melt the butter in a saucepan. Stir in 1/8 cup water and sugar. Boil for 5 minutes, stirring constantly. Remove mixture from the heat and stir in rum. Drizzle and smooth glaze evenly over the top and sides of cake while the cake is still warm.
Tips:
If you would like to add chopped pecans or walnuts, place them in the pan before adding the cake mix & bake.
Of course you can make the mini rum cakes in different shaped molds, and the recipes does not change should you choose to make it 1 large rum cake vs, mini cakes.
Last but not least, try different types of rums. We have used Tortuga Rum, Captain Morgan Spiced rum and 8 year Barbancourt rum, and each one does taste mildly different.
As mentioned above, to make a delicious gluten free version, we recommend King Arthur's gluten free yellow cake mix. We are confident if you don't tell anyone, they will have no idea it's gluten free. The rum cake is still moist & delicious (& addictive!)