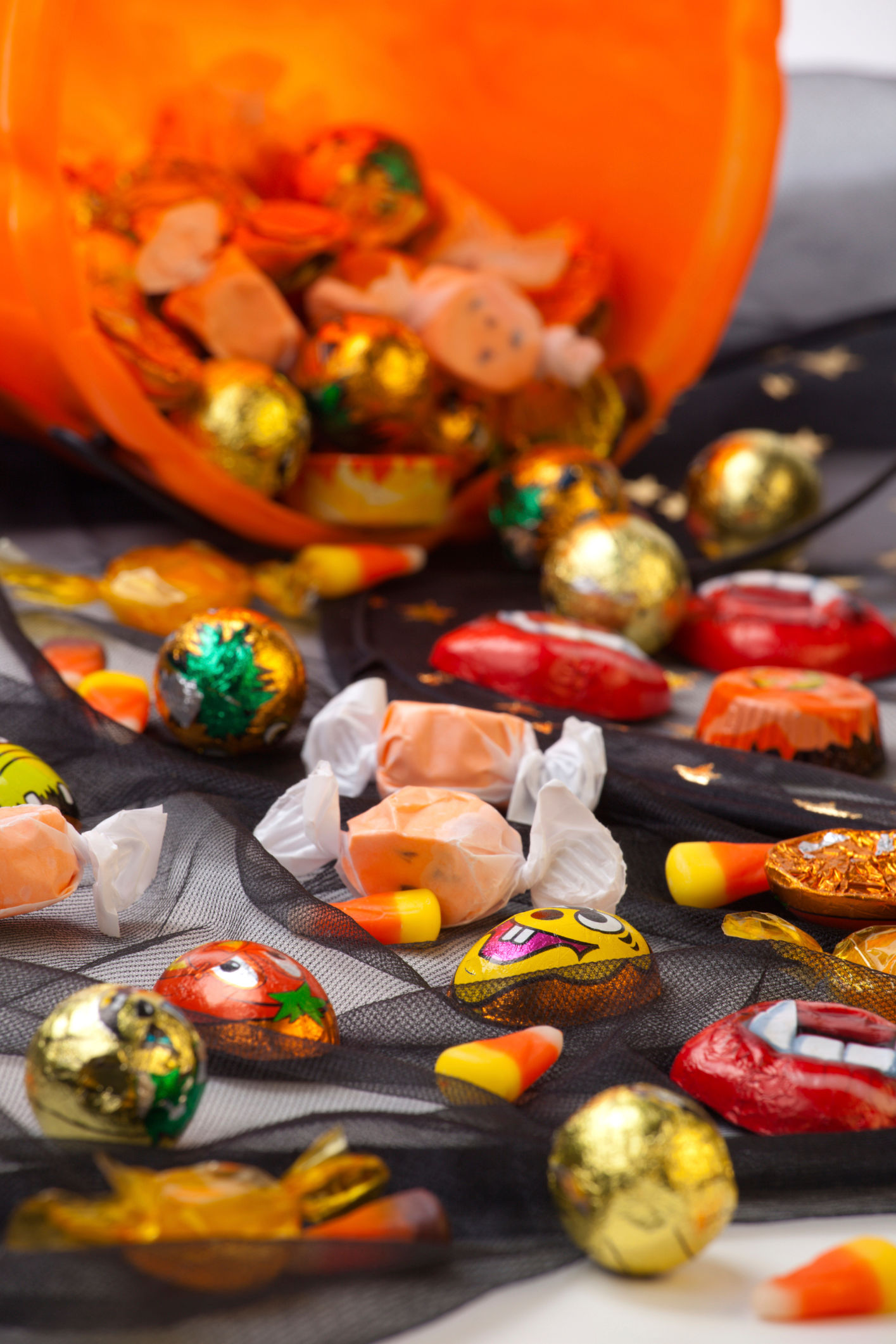 As you know, Halloween is coming up. This means that you are soon going to come into contact with a lot of candy, whether it's because you have kids or you just like to give it out to trick or treater's.
Here are some Fun Facts About Halloween Candy you may now know.
-Gum is one of the least popular items kids want for only Halloween. Only about 10% of kids prefer it.
-Necco Wafers is the oldest candy know to be sold. It was released in 1847.  Tootsie Rolls were first sold in 1896 and Hershey's Milk Chocolate Bars in 1900. The price of a Hershey's bar was a nickle in 1900 – it now costs over $1.30.
– Around 90 million pounds of chocolate is sold during the week leading up to Halloween. By far this is the most popular holiday for buying candy. Easter comes in second with about 65 million pounds and Valentine's Day comes in third with 48 million pounds.
– Roughly $2 billion dollars of candy is sold right before Halloween. This number makes up around 10% of candy sales annually. Of this amount about $1.2 billion is spent on chocolate.
– Candy corn was invented over 100 years ago and is the top selling Halloween candy. About 20 million pounds of it is purchased in the U.S. for Halloween each year.
– M&M has released plenty of varieties of flavors including peanut butter, dark mint, birthday cake and pumpkin spice latte.  Key lime pie has yet to be released as a flavor but has been highly requested.
– The original flavors in a roll of life savers was pineapple, orange, lime, lemon and cherry.
– 3 Musketeers initially came out with three flavors – chocolate, vanilla and strawberry.  After World War II they changed to chocolate only.
– Harry Burnett Reese who created the Reese's Peanut Buteer cup worked for Milton Hershey on a dairy farm prior to branching out on his own.
– Reese's peanut butter cups are the top seller during Halloween at about $510 million.  Kit Kat, Snickers and Twix are in the top 5.
– During World War II sugar rationing occurred. This meant that many households could not give out Halloween candy and they had to give trick or treaters other food items or various trinkets that they had on hand.
– The most popular day for candy sales in on October 28th. The top five days for candy sales in the United States each year all occur during the month of October.
– Each year the average American household spends around $44 just on Halloween candy.
– What's in the bag? Most trick-or-treaters have about 75% chocolate in their bag when they come home.
– How many licks does it take to get to the center of a Tootsie Pop?  According to several student tallies, it takes 150 to 250 licks to reach the pop's center.