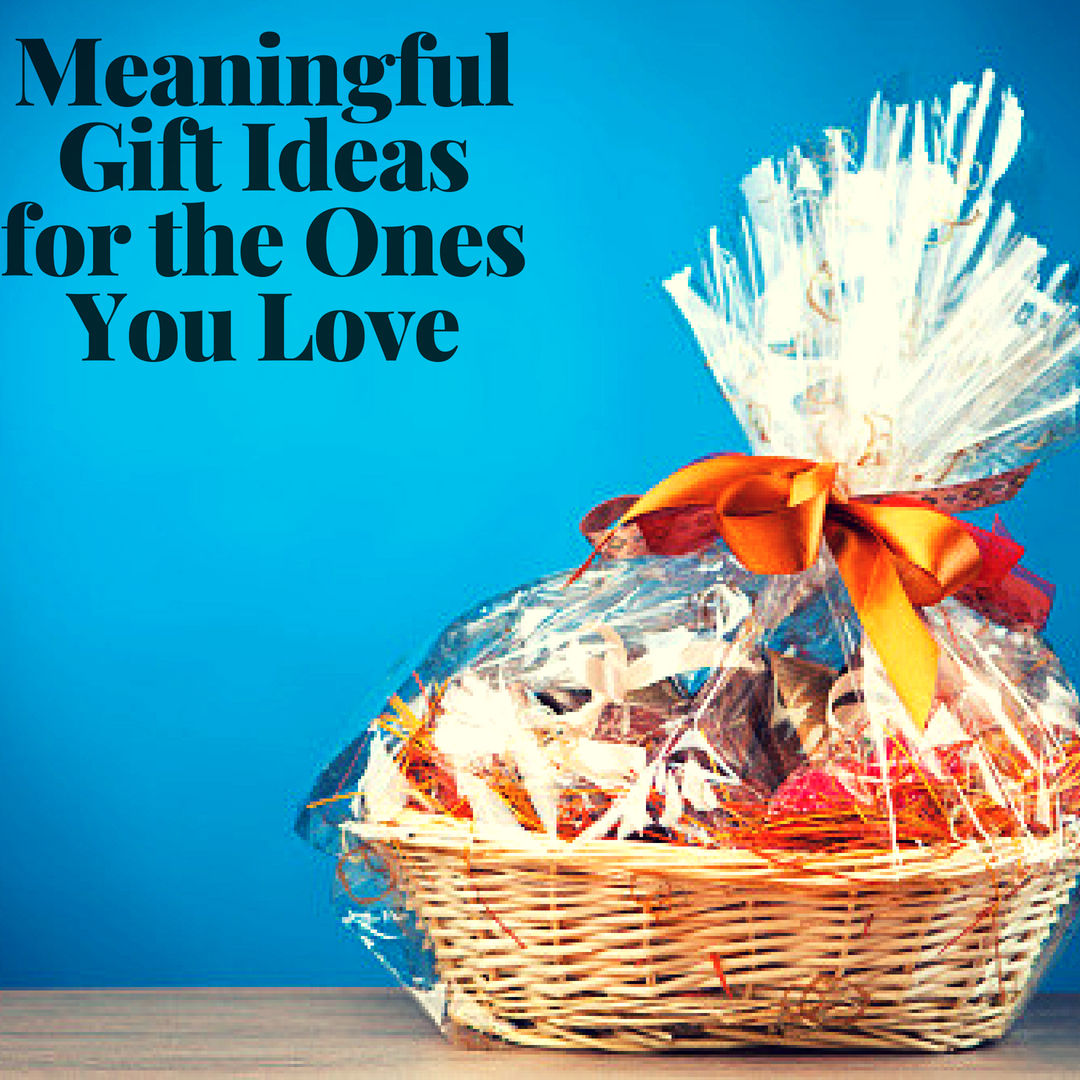 One of the biggest challenges during the holiday season is finding a gift to give to those in our life. Finding gifts for your children tends to be easy as they often voice what they'd like, but what about friends, parents, coworkers or significant others? You can't go wrong by choosing one of the meaningful holiday gifts below that have a backstory that the receiver may find interesting.
Nothing sends the message that you care more than taking the time to make something from scratch. Flavored salts, cookies, candy, cupcakes, pies, chocolate bark, infused olive oil or vodkas, flavored honey, homemade jam, tomato sauce, biscotti, chocolate-covered peppermint sticks…the list goes on and on!  Get creative and print out custom labels.  With Christmas being so close to New Years, you can have fun and incorporate New Years lucky foods.
If you can't cook, then consider making soap, scrubs, candles, mixing flavored liquor (such as Lemoncello or Coquito.)
Your best friend is there for you through thick and thin. You've probably known them for years and they've been around through the good and bad times. Because of this, you should get them a gift that allows you two to spend time together. Give them the gift of a dinner out (or during COVID a special dinner in.) Choose a restaurant or dish that has some sort of meaning to you both and take pictures. As part of the gift, you can put these pictures in a fun frame and give it to them at a later date. How about a Zoom virtual paint party so you can have your own "paint & sip" together.  Other ideas include a day at the spa together or a weekend getaway.
Parents love their kids and tend to get very nostalgic. This holiday season, you can have a little bit of fun with this. First, find one of your favorite photos of you and your family from when you were children. Then, recreate that photo by wearing very similar clothes and doing the same poses. Put both the old picture and the new picture side by side in a picture frame. Not only will it be meaningful, but it will give your parents a good laugh. You can also take favorite photos and turn them into a puzzle, calendar, ornament or another keepsake. Go to various family members for their best dish and create a family cookbook at Uncommon Goods. Create a memory jar where everyone can put in their favorite moments & vow to create more memories in the coming year.
Your Spouse Or Boyfriend/Girlfriend
The longer you've been with someone, the harder it seems to find them that perfect present. If you're looking to find something for your significant other this holiday season, go for something meaningful. Put together a playlist of your favorite music that you all can listen to while you cook them their favorite meal. Create a custom love letter and turn it into a book, or even a comic strip designed to tell your unique story. You can find lots of ideas on Etsy.  Travel is a gift you can both enjoy together away from it all.
This gift can be a little tricky as you don't often know your coworkers very wear. Unfortunately if you are part of some sort of Secret Santa exchange you will have to do your best to try to find something that they will like. You can find a meaningful gift that has some sort of backstory by simply asking around. Talk to other coworkers to find out what the gift recipient might like. Go on a spy mission and take a peek at their desk. Do they have pictures of kids, a spouse or a pet? If so, use this to your advantage and get a gift that they can use with them. Make sure when you give them the gift that you let them know the backstory behind it such as all the research you did. This will make it feel more meaningful and to let them know you really worked hard to find the perfect gift just for them.
Similar blogs that may interest you including Holidays Traditions to Start for a new family or relationship, Holiday Gift Ideas for the Traveler and Gift Ideas for Avid Travelers.