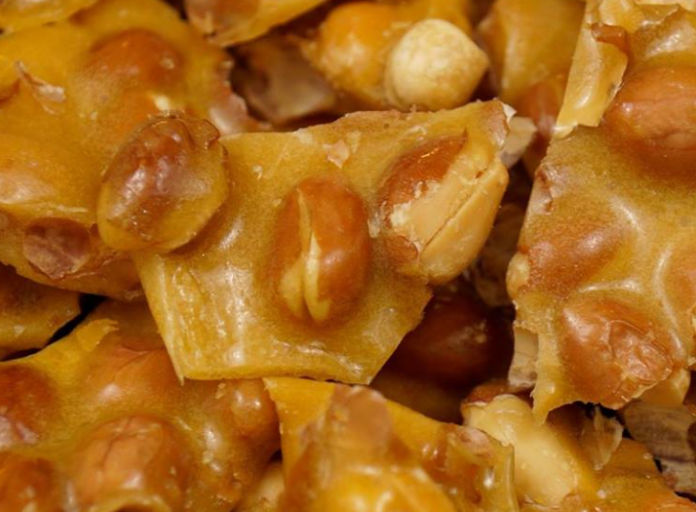 Best Peanut Brittle in Denver
At Sally's and David's Better Brittle, they specialize in making the delicious confection known as Peanut Brittle, and it is delicious (& addictive!) This company located in the Denver area since 1982, uses a family recipes passed down for generations.  What I loved about the brittle was that it is thin and crunchy, unlike the thicker store bought products.  It is also gluten and egg free.  Choose from regular, cashew or pecan brittle.  Prices are very reasonable, starting at just $10 for a pound.  The owner, Matt Lang,  will also provide quotes on a custom order if you want the brittle made out of other nuts.
Visit their Facebook page for more details and to place your order. Free delivery is available in the Denver Metro area. Shipping is also available throughout the U.S.
Other blogs that may interest you: Best Foods to Pack for Long Flights (peanut brittle is certainly an option!) & Lucky Food Recipes for the New Year.