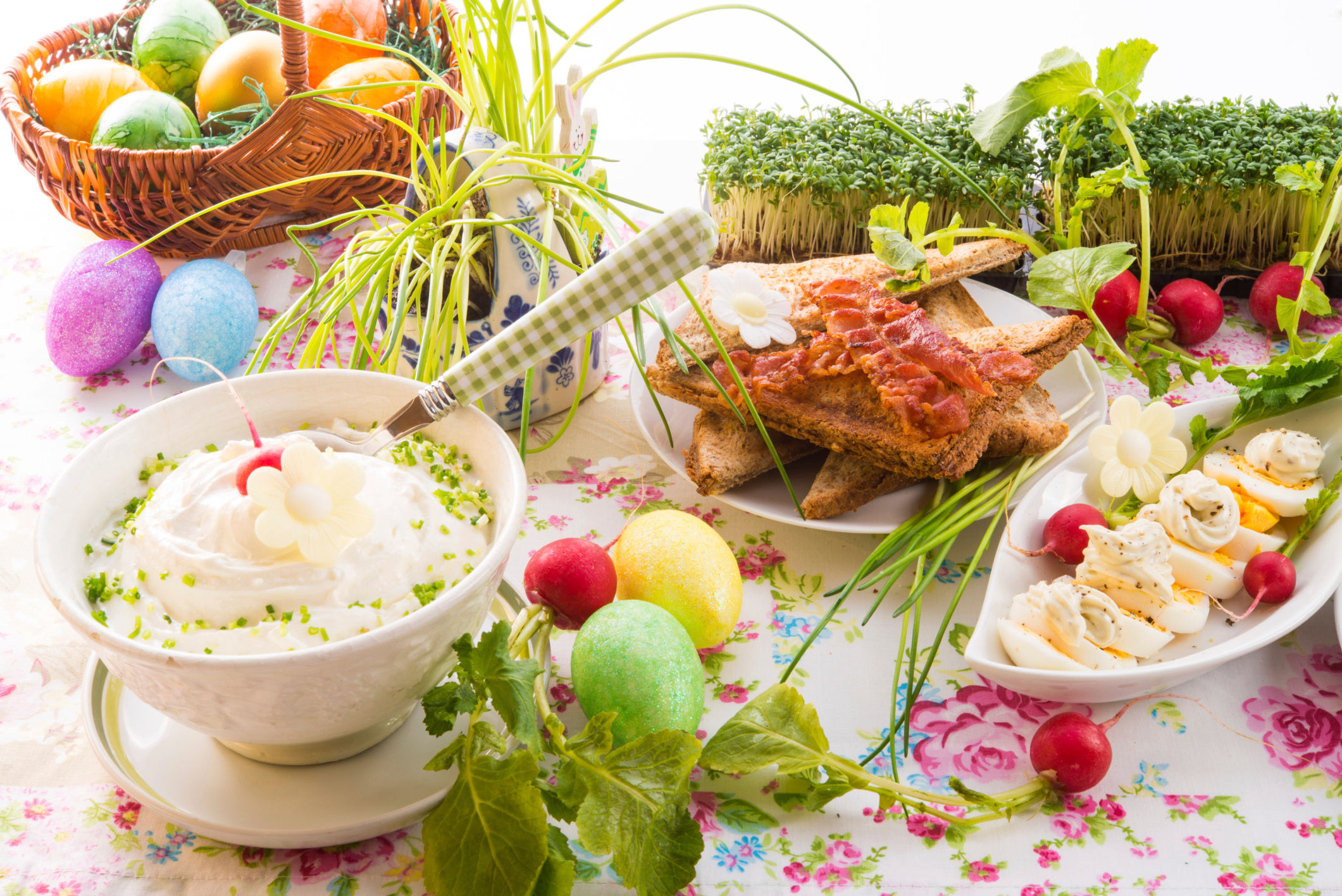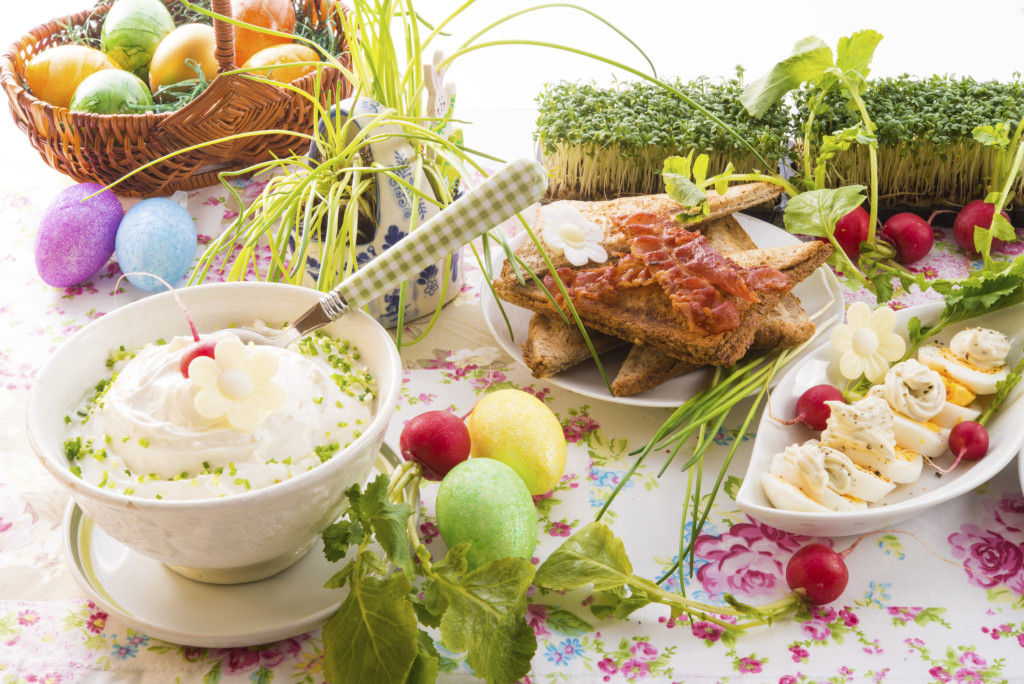 With Easter coming up you are probably trying to figure out what's on the menu for that day. If you have children, traditional dishes like ham may not be suitable. Here are a few kid friendly Easter dishes that will brighten up your dining room table.
Lamb Cake
This cake is fun for kids to look at and great to eat.
Ingredients:
– 1 package yellow cake mix
– 8 ounces whipped topping
– 15 large marshmallows cut in half
– 1 package strawberry gelatin
– 1 pink jelly bean
– black decorating gel
– pink decorating gel
To Make:
Preheat oven to 350 degrees Fahrenheit. Spray two round baking pans with cooking spray. Make the yellow cake batter according to the instructions on the package. Add the package of strawberry gelatin. Pour half of the batter into one cake pan and the other half of the batter into the other cake pan. Bake for around 25 minutes. Remove from the oven and let cool for about 1 hour. Place one of the cakes onto a serving platter. Frost the cake with whipped topping. Place the other cake on top and frost the second cake with whipped topping as well. Place two of the marshmallows at the top of the cakes about 3 inches apart so that they look like ears. Place the remaining marshmallows around the outside of the entire top cake. Use the black frosting to make eyes and use the pink frosting to make a mouth. Place the pink jelly bean in the middle of the cake to look like a nose.
Bunny Eggs
This dish is the perfect way to use up all those Easter eggs that your kids colored.
Ingredients:
– 12 hardboiled eggs cut lengthwise
– 1/3 cup mayonnaise
– 1/4 cup mustard
– 1/4 cup shredded carrots
– 5 olives cut into small pieces
To Make:
Remove the yolks from the eggs and place into a bowl. Add the mustard and mayonnaise and mash together with a fork. Place one tablespoon of the mixture into each of the egg halves. Place to shredded carrots on top of the mixture so that they look like bunny ears. Use the black olive pieces to make the eyes, nose and a mouth. Use some of the shredded carrot pieces for whiskers.
Easter Pie
This tasty pie allows you to incorporate ham and veggies into your meal.
Ingredients:
– 2 pie shells
– 1/2 cups shredded mozzarella cheese
– 1 cup cooked ham, diced
– 1/2 cup cooked carrots
– 1/2 cup frozen spinach
– 2 eggs
To Make:
Preheat the oven to 350 degrees Fahrenheit. Place the eggs and ricotta cheese in a bowl and whisk together. Spread the mixture into one of the pie crusts. Sprinkle the spinach, ham, carrots and cheese on top. Cover with the second pie crust and pinch the edges of the two pie crusts together. Bake for about 60 minutes until golden brown. Let cool for about 10 minutes before serving.