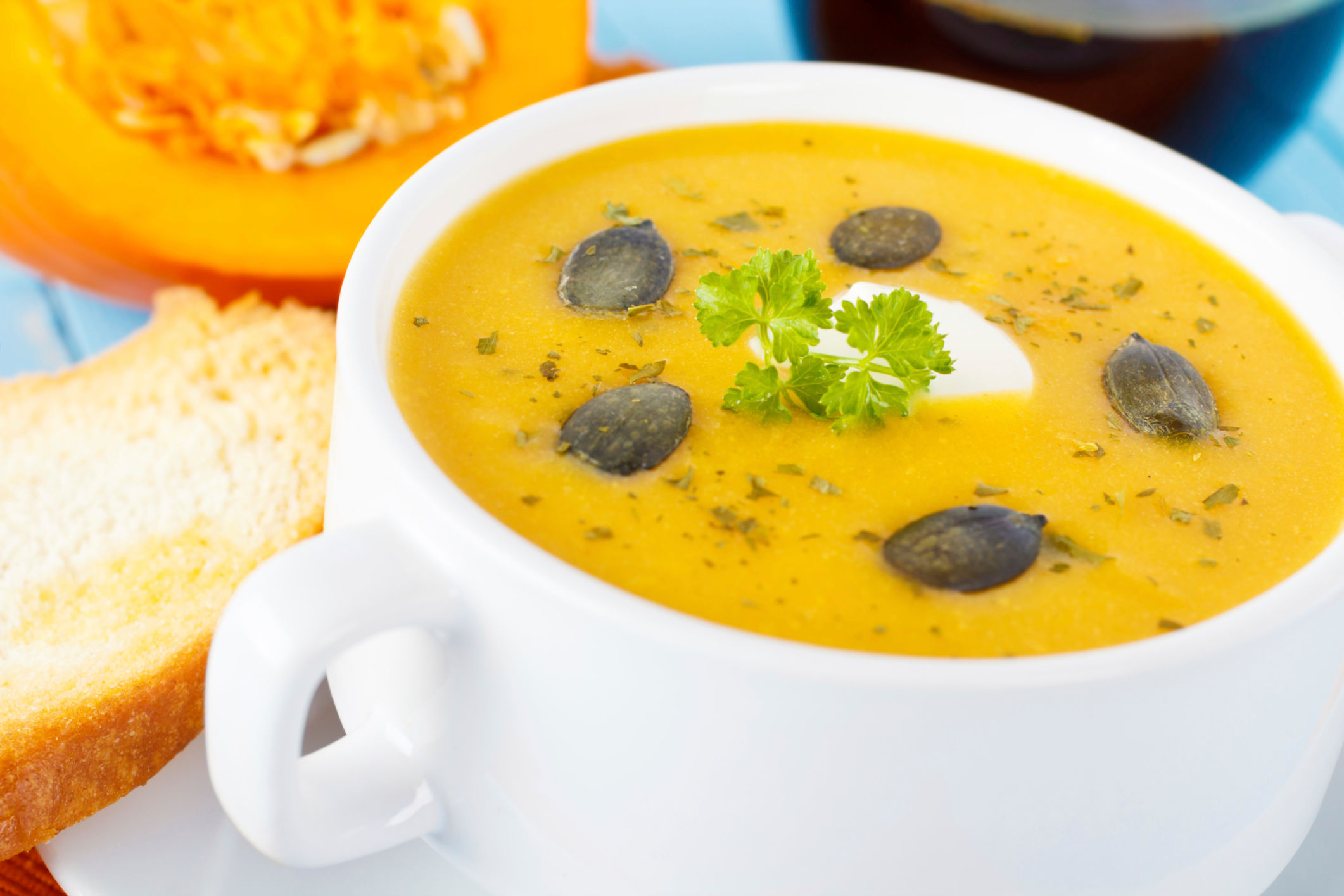 This recipe is from Chef Sudesh Kishore of SeaDream yacht Club cruises.  We did out best to replicate their delicious Cream of Pumpkin soup.
Ingredients:
1 pound of pumpkin (remove skin and dice)
2 medium yellow onions – chopped
2 medium carrots – chopped into 1 inch pieces1 leek (white part only) – chopped
6 cloves of garlic – minced
4 cups of vegetable stock
2 cups heavy cream
Salt & pepper to taste
Dash of saffron
Drizzle a little olive oil in a soup pan and add your pumpkin cubes.  Cook to soften about 5 to 8 minutes.  Add onion, carrots and leaks and cook 5 more minutes. Add garlic and cook on low heat another 15 minutes.  Add vegetable stock, heavy cream and saffron and bring to boil.  Turn to low and cook slowly for 50 minutes.  Use an immersion blender and puree the soup.  Put the soup through a sieve so its smooth and creamy (we skipped this part).  Add salt and pepper to taste.
We garnished with roasted pumpkin seeds, parsley and whipped cream.  Other garnish ideas include shrimp or lobster and a tarragon leaf.
Visit our blog section dedicated to cruise line recipes or follow this cruise line recipe board on Pinterest.