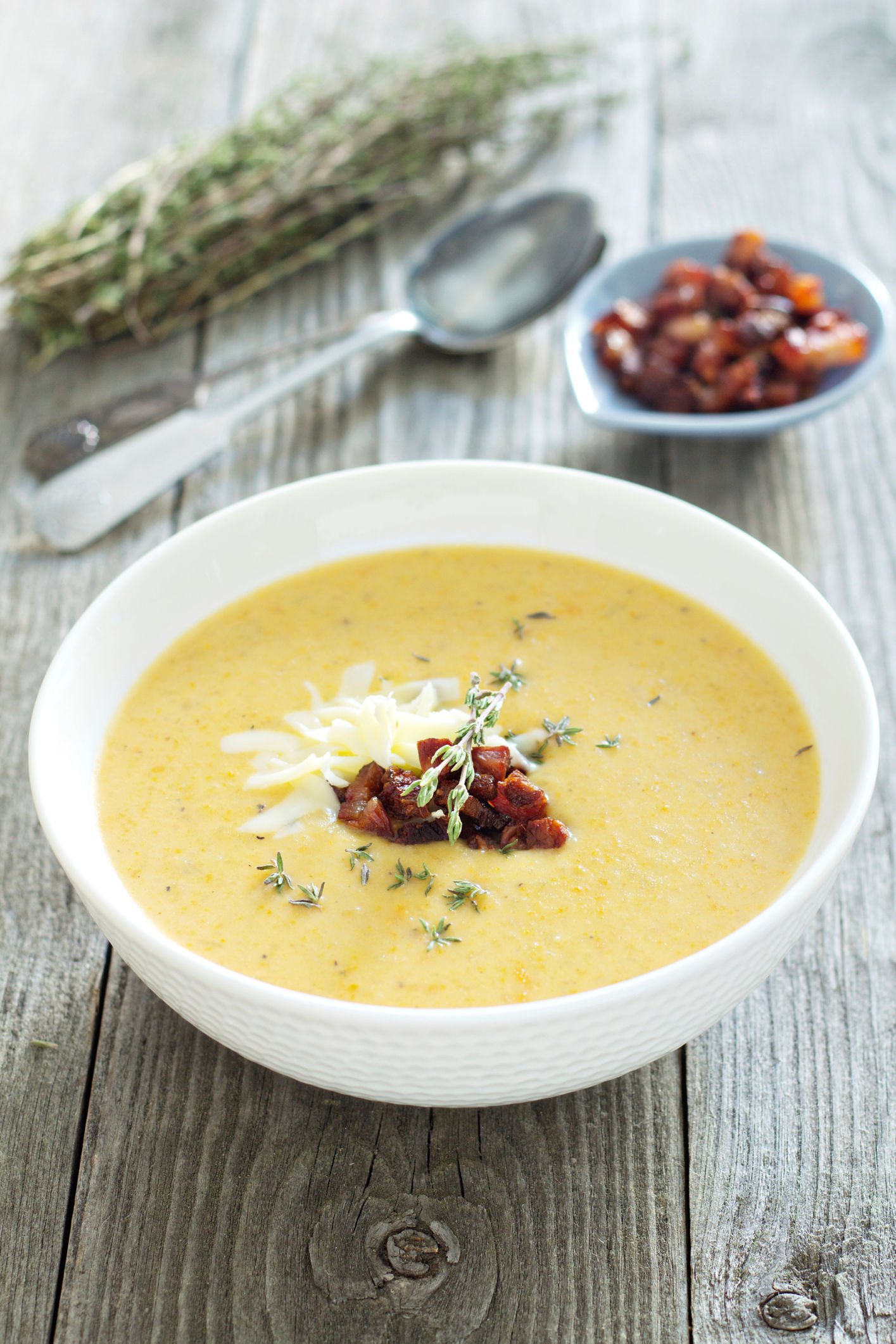 This dish is also known as Locro de papa. You can taste this while sailing in South America with Quasar Expeditions.  Although the original recipes did not call for it, we added bacon to our soup pictured here. We also added fresh thyme.
Ingredients:
1/4 butter
1/2 cup yellow onion – diced
4 cloves of garlic – minced
1 yellow chili pepper (any spicy pepper will do but the yellow will give the soup more color)
4 cups chicken stock (we used low sodium)
1 cup half and half (milk or heavy cream can also be used if that's what you have handy)
1 1/2 to 2 pounds Andean potatoes (again we substituted regular white potatoes since we could not find these)
1 cup shredded mozzarella cheese
toasted corn kernels (we did not have any but the soup was delicious without it)
Salt & pepper to taste
2 fresh avocados
Cooking instructions:
After getting your onion, garlic and pepper ready, heat butter over medium heat.  Add onion, garlic and pepper and cook until onion is translucent (about 3 to 4 minutes.)  Add the broth and then stir in potatoes. Bring to boil and then simmer on low heat until potatoes are tender (about 40 to 45 minutes.)  Add the milk and use an immersion blender to mash the potatoes.  Turn off the heat and add the shredded mozzarella cheese. When ready to serve, add a few sliced or chunks of avocado.  Service immediately with toasted corn kernels on the side.
Want to make more cruise line recipes? Follow us on Pinterest.