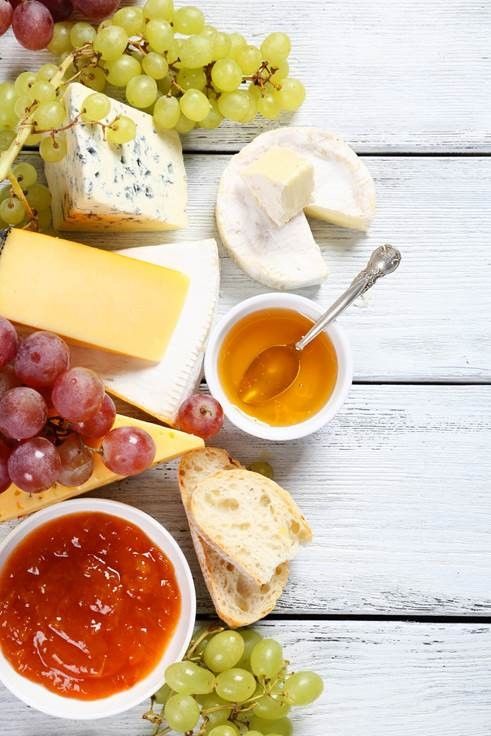 That would depend on what types of cheese you want to focus on. It is typical to offer at least 3 to 5 types of cheese.
Here are the types of cheese to choose from:
Creamy cheeses:  Brie, camembert or Neufchatel.
Semisoft cheeses:  Havarti, Fontina, Munster & Port Salut.
Firm cheeses:  Grueye, Sharp cheddar, Manchengo, Emmental, Gouda & Jarlsberg.
Hard cheeses:  Colby, Monterey Jack, Edam, Gouda, Parmigiano-reggiano
Fresh:  Goal Cheese & Ricotta

Blue:  Gorgonzola, Roquefort & Stilton
Tips:

Remove the cheese from the fridge about an hour before serving.
Serve along with crackers, fruit and/or nuts. Plan on 1 to 2 ounces of each cheese per person.
Use cheeses with different textures.
If you are not pre-cutting all of the cheese, have a different knife for each type of cheese.
You can choose a theme perhaps like focus on just cheese from France, Italy or Spain and pair it with wines from these countries.