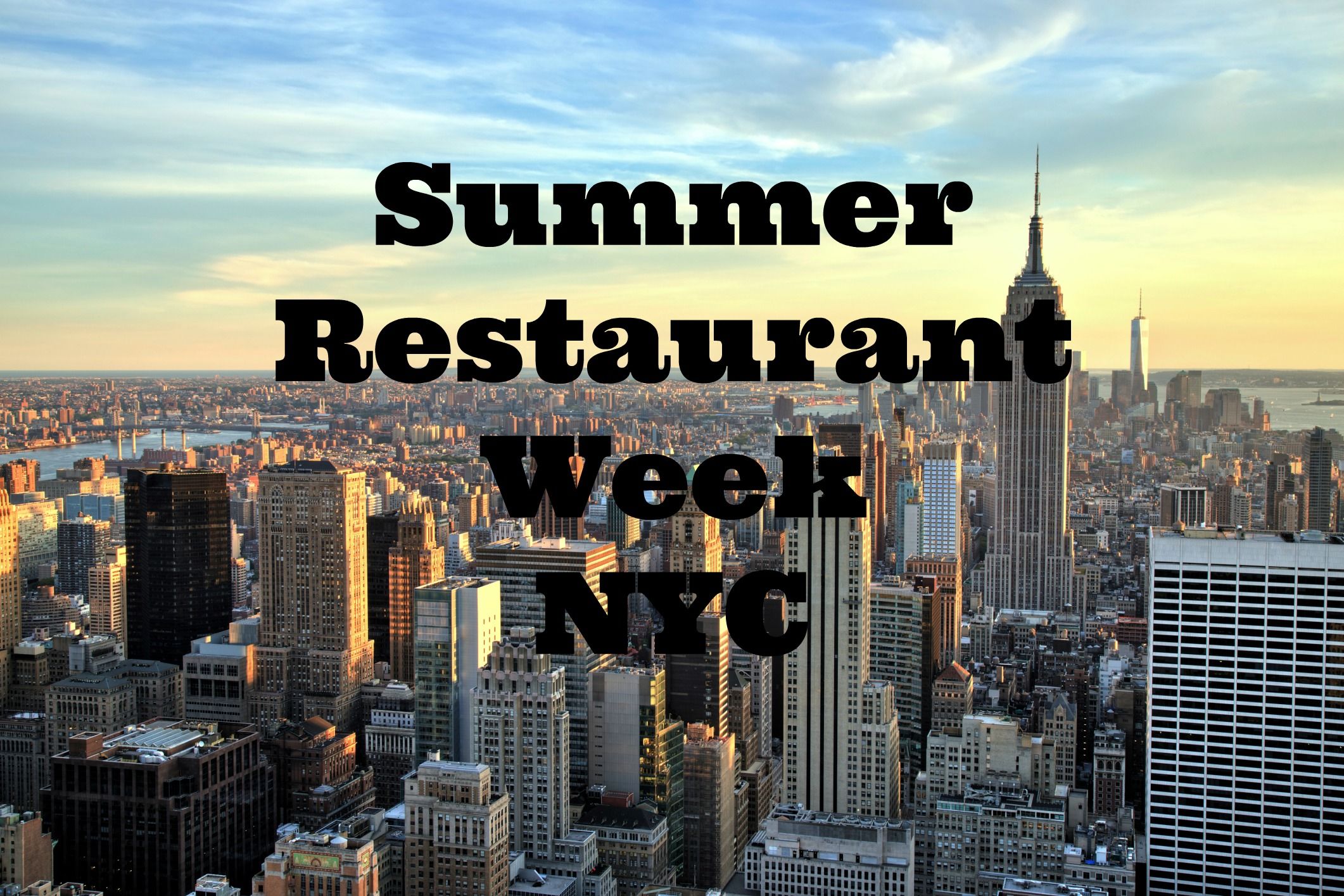 Summer restaurant week in New York City is just around the corner. From July 20-August 14 you can get a three course lunch for $25 and dinner for $38 at participating restaurants. I love a bargain just as much as I love good food. It's one of my favorite times of year because I can try a new restaurant and take less of a risk financially so to speak. If you are planning on attending restaurant week, here are my top tips to help you ensure that you get the most out of it.
– Restaurants will often times change things up a bit during restaurant week. Their signature dishes may not be available or they may add temporary seating to try to accommodate more people. The atmosphere of the restaurant and the food items on the menu may not always be a good representation of a restaurant.
– Over 300 restaurants will be participating so plan accordingly. It can get overwhelming since there are so many options. Do a little bit of research ahead of time to figure out what you want to eat as there are often times fewer options than normal.
-Reservations are almost always a necessary in New York City, especially during restaurant week. One of the easiest ways to make reservations is online through Open Table. Reservations on Monday, Tuesday and Wednesday are usually easier to come by than reservations for Thursday and Friday.
– The majority of the restaurants do not participate on the weekends so if you are wanting to get a cheap meal you will have to do it during the week. Remember that things like beverages, tax and tips are not including in the price.
-There's a less popular restaurant week occurring in New York City, right before the traditional one, that's called French Restaurant Week. It will be occurring July 13-19 with more than 30 restaurants participating including Jules Bistro, La Mirabelle and Orsay. Diners can expect to pay $17.89 for lunch and $35.78 for dinner.
Whether you attend the Summer Restaurant Week or French Restaurant Week, remember to tip your server well. Even though the meal prices are cheaper, the server is still working just as hard and are often even busier due to the influx of people during this event. Some of the restaurants participating in New York City Summer Restaurant Week include Mesa Grill, Delmonico's Steakhouse and Le Cirque. So, do you have any restaurants that you want to try during restaurant week?