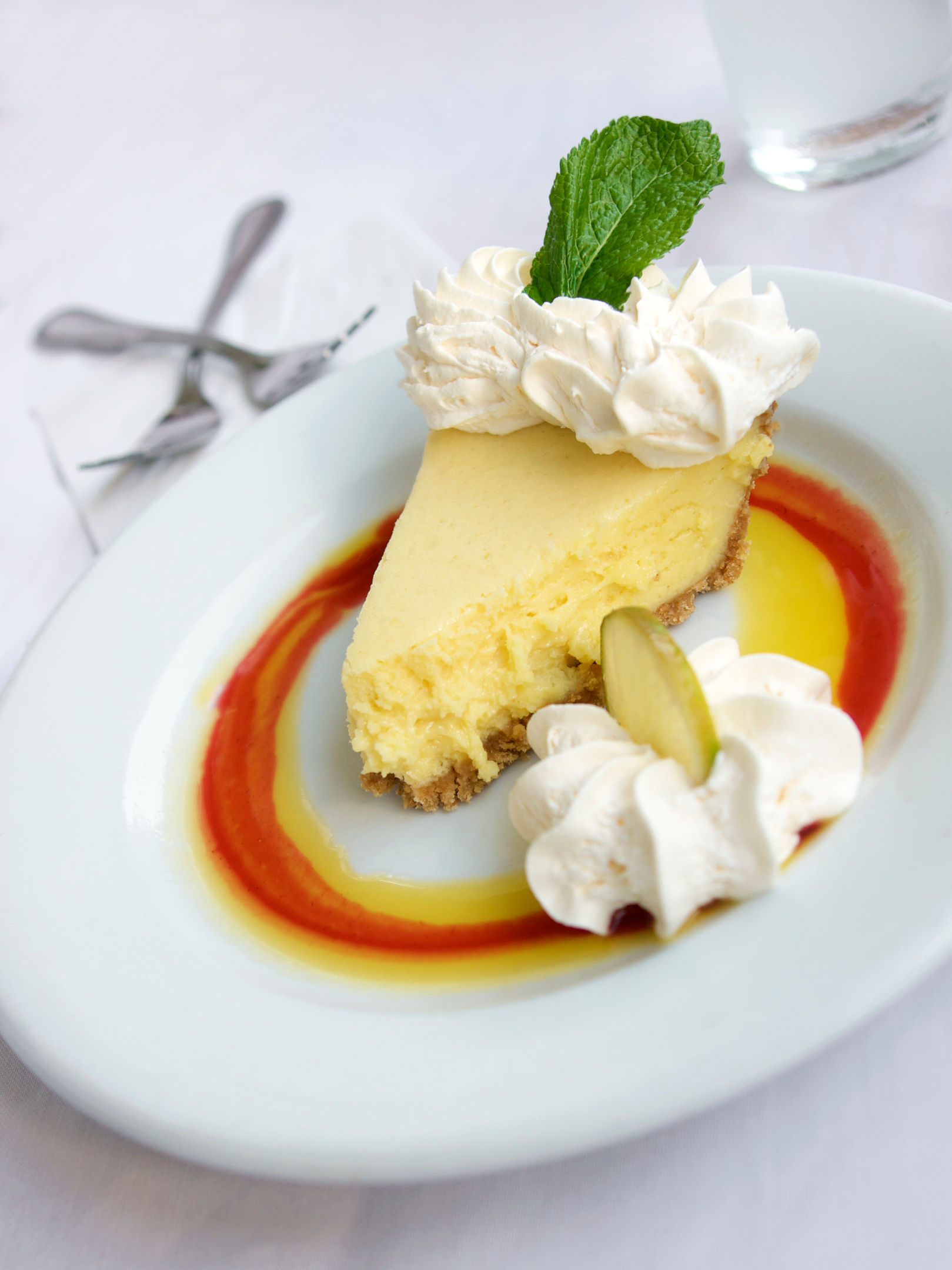 Key West which has some of the best key lime pie in the world is just a few hours away from us, but we have to say that at Morton's Steakhouse you can also get some amazing Key Lime Pie. Here is an easy recipe you can make at home.
Ingredients
1 Keebler Graham Cracker "Readi-Crust" (10 inches)
1 ounce egg whites (from approximately 1 egg)
2 cans (14 ounces each) sweetened condensed milk
6 Tbsp. sugar
1 cup pasteurized egg yolks
8 ounces Realime lime juice
2 1/2 Tbsp. powdered sugar
1 lime (optional)
Directions
Heat oven to 375°. Remove plastic cover from pie crust and brush inside with egg whites. Bake the crust for 5 minutes. Remove and set aside. Oven should remain on.
Combine milk, sugar, egg yolks and lime juice in mixing bowl. Whip by hand until smooth and sugar has dissolved.
Pour mixture into pie crust. Fill to rim, being careful not to spill over edge. Place pie in oven and bake for approximately 30 minutes or until center is firm. Remove from oven and place in refrigerator.
Meanwhile, place the cream and powdered sugar in a mixing bowl. Use an electric mixer to whip on high speed until very stiff.
Take chilled pie out of refrigerator. Place whipped cream in center of pie and spread to the edges of the crust. The whipped cream in the center of the pie should be equal in depth to the filling and taper off to the edges of the pie.
If desired, grate the skin of a lime over whipped cream.
Servings: Serves 8
Recipe from Morton's Steakhouse.