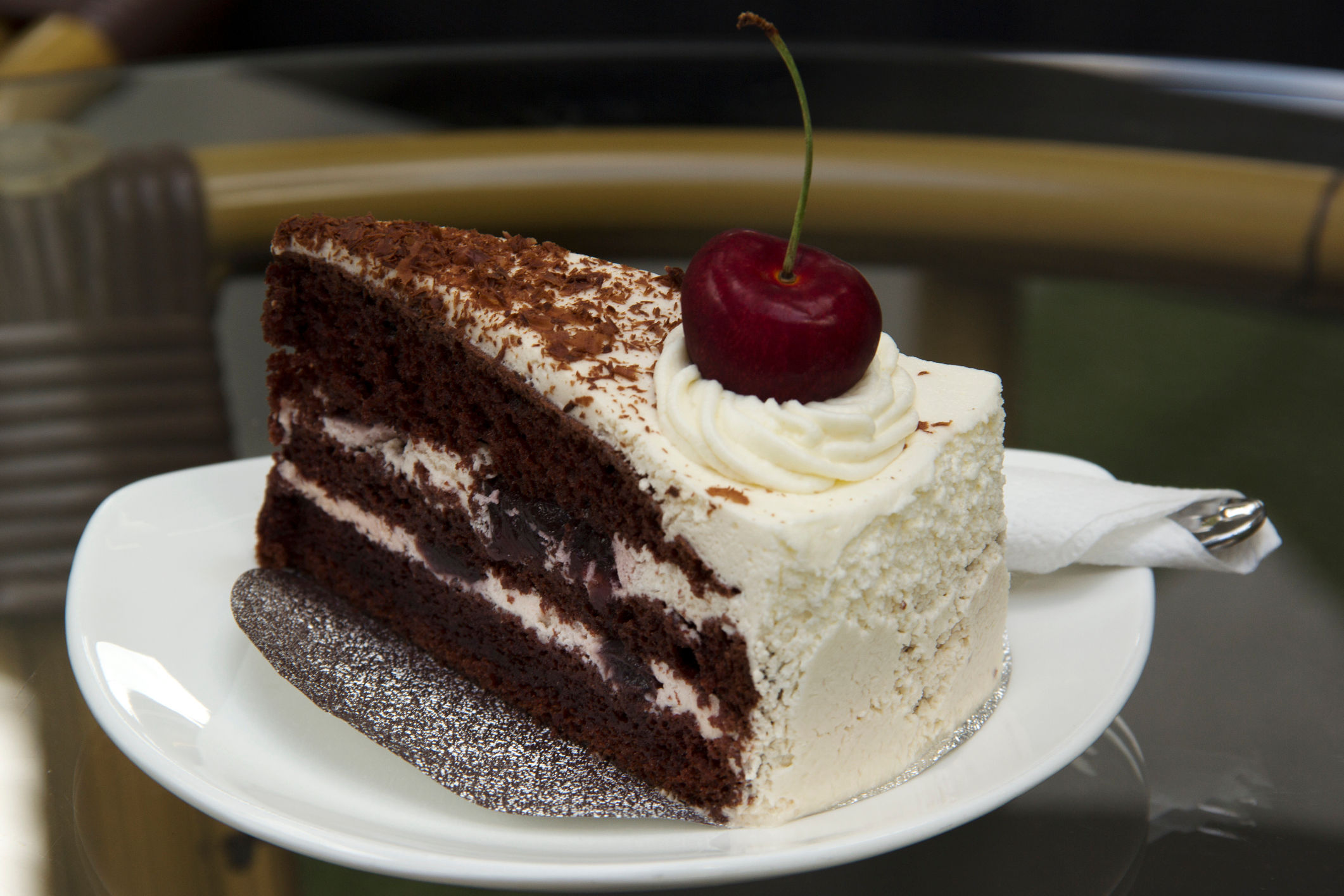 Great holiday dessert. Try this Black Forest Cake recipe from Royal Caribbean Cruise Line
Ingredients:
PASTRY
1 2/3 cups all-purpose flour
1 ½ cups white sugar
2/3 cup unsweetened cocoa powder
1 ½ teaspoon baking powder
1 teaspoon salt
1 ½ cups butter milk
½ cup shortening
2 eggs
1 teaspoon vanilla
½ cup Schwarzwaelder Kirshwasser (or cherry liquor)
FILLING
1 cup sugar powder
1 pinch salt
1 can (0.5 liter) pitted cherries pitted
1 cup heavy whipping cream
½ teaspoon vanilla tablespoon Kirschwasser
TOPPING
1 square semisweet chocolate or remaining crumbs
COOKING
Preheat oven to 350 * F (175* C). Line the bottom of two 8" round pans with parchment circles or grease and flour the pans.
Sift together flour, cocoa, baking soda and 1 teaspoon salt. Set aside.
Cream shortening and sugar until light and fluffy. Add eggs and beat well. Add flour mixture, alternating with milk, beat until combined.
Pour into 2 round 8" cake pans. Bake for 35-40 minutes or until a toothpick inserted into the cake comes out clean. Cool completely. Remove paper (if any) from under the cakes. Cut each layer in half horizontally, making 4 layers total. (You may also have 2 layers instead of 4). Sprinkle layers with ½ cup Kirshwasser.
In separate bowl , whip the cream to stiff peaks. Beat in a pinch of salt. Beat again. Spread first layer of cake with 1/3 of the filling (use ½ of the filling if you have 2 layers). Top with 1/3 (2/3) of the cherries. Repeat with the remaining layers (layer).
Frost top and sides of cake. Sprinkle with chocolate curls made by using a potato peeler on semisweet baking chocolate and use the remaining crumbs to sprinkle the sides of the cake.
Enjoy