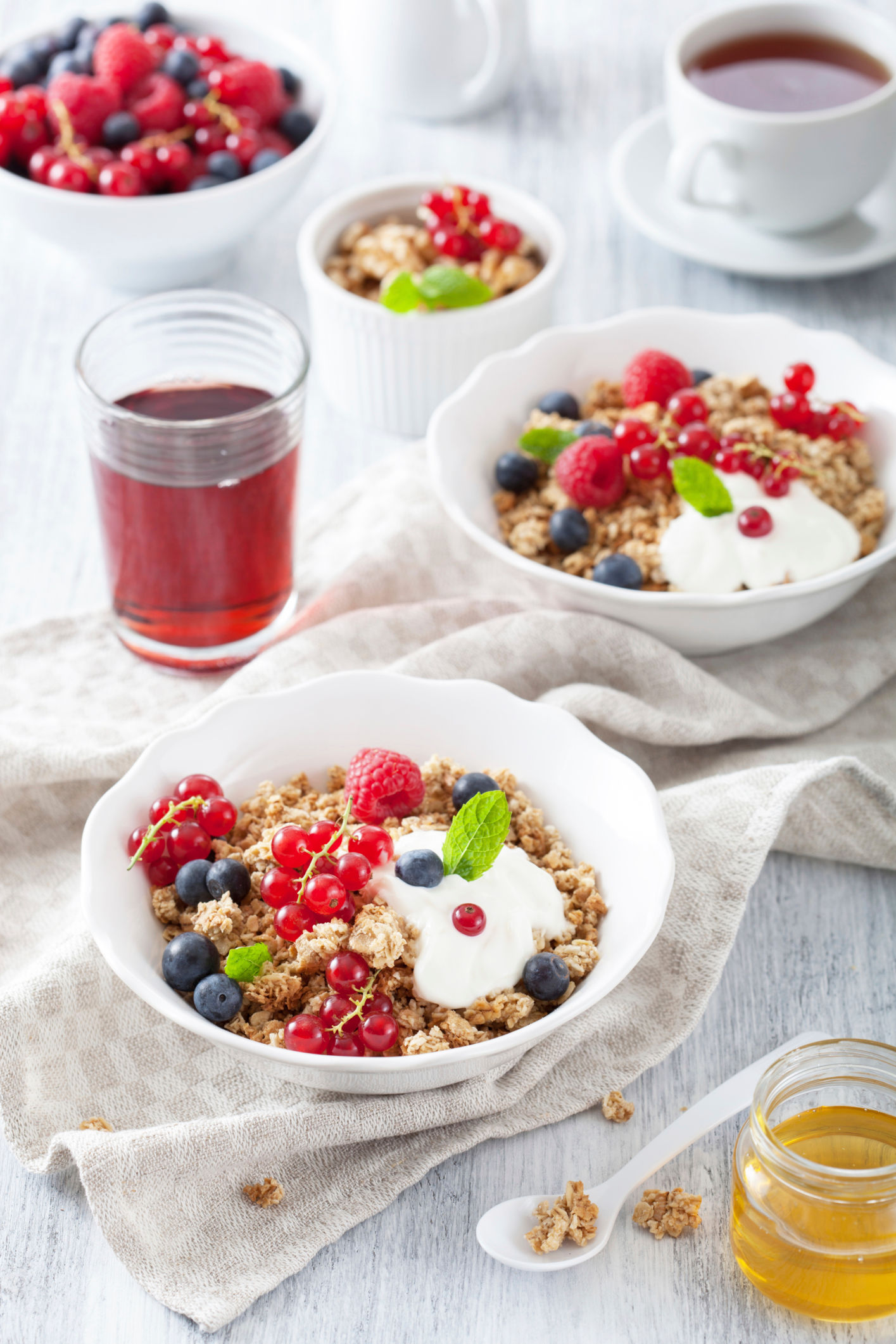 We are often asked for Holland America Cruises Muesli cereal recipe. The great part about this breakfast is that it is nutrition and quite filling. You can also make a batch and eat for a couple of days.
4 cups old fashion oats
2 apples, diced and seeded
1/4 cup diced honeydew melon (we prefer using seasonal berries over the melon)
1/4 cup diced cantaloupe
1 cup diced seasonal fruit
1/4 cup raisins
1 cup plain yogurt (Greek yogurt is fine also)
2 cups 1/2 and 1/2 cream
2 cups milk
1/4 cup honey (agave or maple syrup are also an option)
1/4 cup white sugar (stevia or other sweetener will also work)
Method:
Mix all ingredients together and let sit overnight, ready to eat by morning. Enjoy!
Substitutes and additions:
Sub half and half cream with milk, skim milk or soy.
Top with almonds, walnuts or pecans if you'd like.
Adjust this recipe by adding your favorite fruits. Some people prefer all fresh fruit vs. using dried fruit. We have used everything from strawberries and blackberries to sliced bananas and dates and all are delicious. Just stick to the measurements so if you decide against the honeydew, replace with ¼ cup of another fruit.
Learn more about Holland America Cruises.