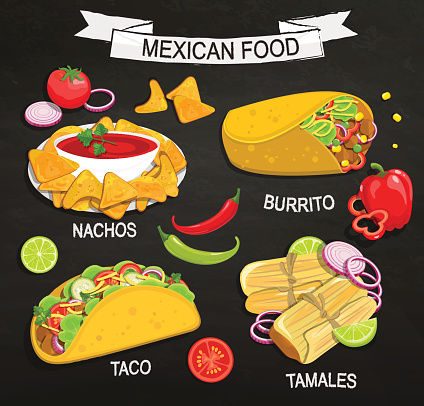 Chef Devin Alexander helps you cut back on fat — but not on taste. I was watching the today show this morning and since the new year started most of the recipes are all about losing weight. We love mexican food in our house so this is one recipe I can't wait to try. It is a healthy twist on nachos. Here is an excerpt from the todayshow.com "Looking to get fit (but still enjoy your food) in 2009? Chef Devin Alexander, author of "The Biggest Loser Family Cookbook," shares contestants' favorite, calorie-saving recipes — including grilled chicken smothered nachos and enchilada chicken — to help you stick to your New Year's resolution of dropping those unwanted pounds".
Recipe: Grilled chicken smothered nachos from the todayshow.com
The Biggest Loser Family Cookbook by chef Devin Alexander
To save money and calories, skip buying pregrilled chicken breast at the store, and make "Simple Grilled Chicken" (see above) substituting a Southwest or Mexican seasoning (I like Southwest Chipotle Mrs. Dash): Just follow the recipe exactly, swapping out the garlic and herb seasoning for a Mexican one.
Also, be sure you always wash your hands immediately after working with jalapenos. Though you're sure to love this dish, you won't enjoy it nearly as much if your jalapeno-affected hands make even minimal contact with your eyes.
Ingredients
1 ounce baked tortilla chips (I used Guiltless Gourmet)
1/4 cup drained 50% less-sodium canned black beans, heated
4 ounces grilled extra-lean boneless, skinless chicken breast, cut into small cubes, reheated if necessary
2 tablespoons salsa con queso, all-natural if possible (I used Salpica brand), heated
3 tablespoons seeded and finely chopped tomatoes
2 tablespoons fresh thin jalapeno slices
Preparation
Lay the chips on a dinner plate. Top them evenly with the beans, followed by the chicken. Drizzle the cheese evenly over top. Top with the tomato and jalapeno slices. Serve immediately.
Each serving has: 321 calories, 32 g protein, 36 g carbohydrates, 5 g fat, <1 g saturated fat, 65 mg cholesterol, 5 g fiber, 498 mg sodium
Serving Size
1 serving
If you are trying to lose weight for the new year and are looking for Diet Coupons like Nutrisystem Coupons and Medifast Coupons this is a great place to find discounts.