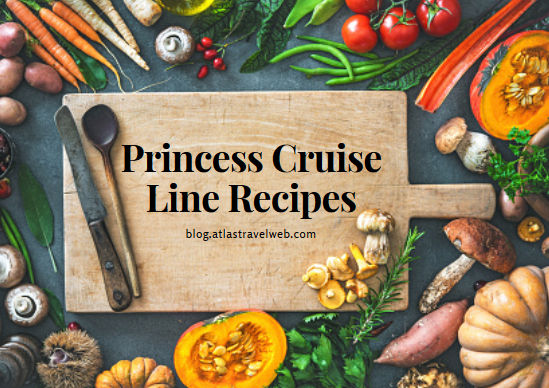 Princess Cruises Frozen Rum-Infused Piña Colada Soup
Ingredients:
2⅔ lbs pineapple (keep some dice for garnish)
1 cup sugar, granulated
2 ¾ cup plain yogurt
5 ⅓ cup sour cream
2 ⅔ cup coconut milk
3/8 cup lime juice
5 ⅓ oz coconut flakes
⅛ cup rum
10 pieces pineapple, for garnish
Method of Preparation:
•In a food processor blend pineapple, sugar, limes juice, coconut milk and coconut flakes.
•Combine pineapple mixture, plain yogurt, sour cream and rum in a bowl, stirring well. Cover and chill at least for 3 hours.
•Pour into glasses and serve immediately.
Yield: 10 Servings