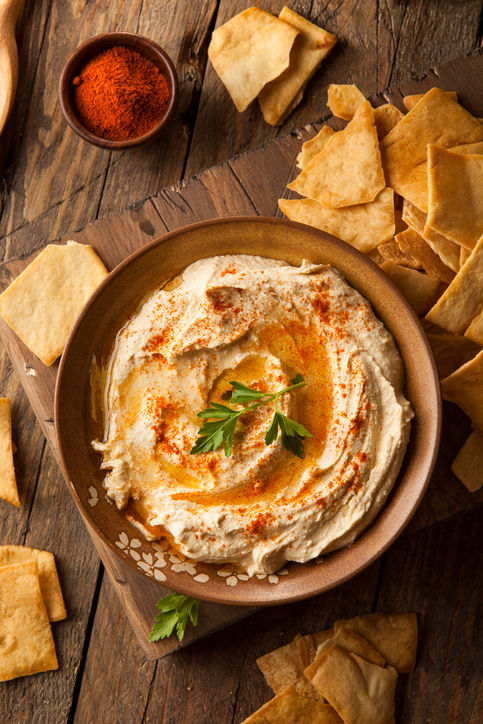 Full of protein, this is an easy hummus recipe. Makes 6 servings.
1 (15-ounce) can chickpeas or 1 1/2 cups (250 grams) cooked chickpeas
1/4 cup (60 ml) fresh lemon juice (1 large lemon)
1/4 cup (60 ml) well-stirred tahini (available at Whole Foods)
3 small garlic clove, minced
2 tablespoons (30 ml) extra-virgin olive oil, plus more for serving
1/2 teaspoon ground cumin
Salt to taste
2 to 3 tablespoons (30 to 45 ml) water
Dash ground paprika, for serving
Directions
In the bowl of a food processor, combine the tahini and lemon juice and process for 1 minute, scrape the sides and bottom of the bowl then process for 30 seconds more. This extra time helps "whip" or "cream" the tahini, making the hummus smooth and creamy.