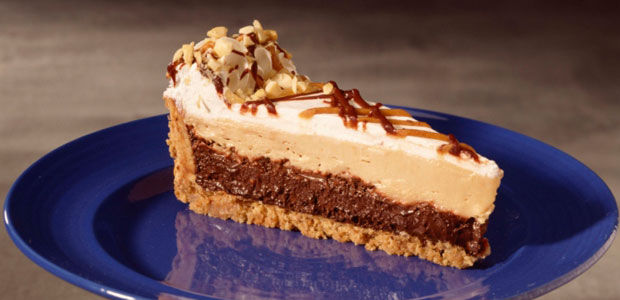 I just recently started following a great food blog this past weekend (In Jennie's Kitchen). Then, a few days later I started seeing posts on Facebook and Twitter that this food blogger had a tragedy happen. Her husband suddenly passed away from a heart attck. This story has touched my heart because I am not far from the their age and because I also have two young children. The owner of the blog (In Jennie's Kitchen) is asking everyone to come together this Friday and make Peanut Butter Pie in honor of the love of her life, Mikey, and their time together.
She made this simple request on her blog – "For those asking what they can do to help my healing process, make a peanut butter pie this Friday and share it with someone you love. Then hug them like there's no tomorrow because today is the only guarantee we can count on." 
This friday as we make this and visit In Jennie's Kitchen to find the recipe for Creamy Peanut Butter Pie. I'm joining with others in the food blogging community and making as well as posting her husband's favorite pie.  Jennie, you are in our thoughts.
Find more Peanut Butter Pie recipes on the Facebook page  "Peanut Butter Pie for Mikey Friday" that was started.